Submitting group applications
A group of applications can be made online and paid for all at once. The fees and taxes for each individual application will be shown on your invoice.
Submitting a group of applications together
You can combine individual applications into a group so they can be processed together. There are two steps:
Creating individual applications to form part of the group
Create a new visa application (student, work, or visitor).

On the 'Identity and Contact' screen select 'Yes' to the question "Will this visa application be submitted together with other visa applications as part of a group?"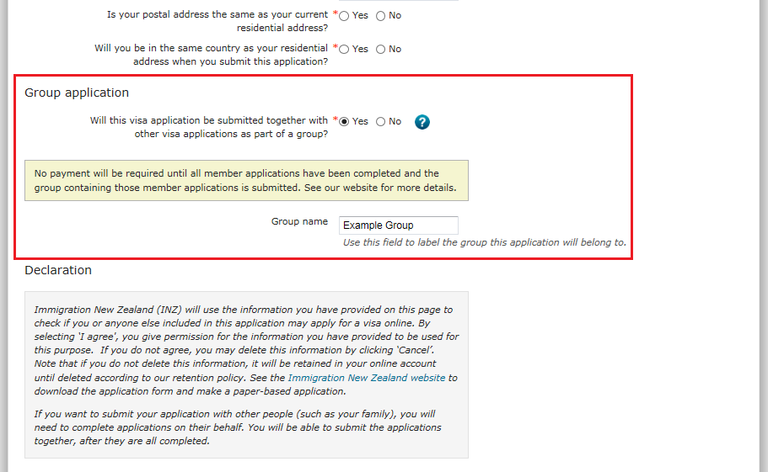 You may choose to indicate the name of the group the application belongs to. If you are working on several different groups at once including a group name could make it easier for you to ensure you submit the application with the correct group later. Indicating a group name is optional.
Complete the application by answering all mandatory questions, uploading all the required documents, and completing the declaration.
On the payment screen, press the 'Submit' button. Your application will be saved with a status of 'Ready for Group'. No payment will be taken at this stage, and you can still edit this application if needed.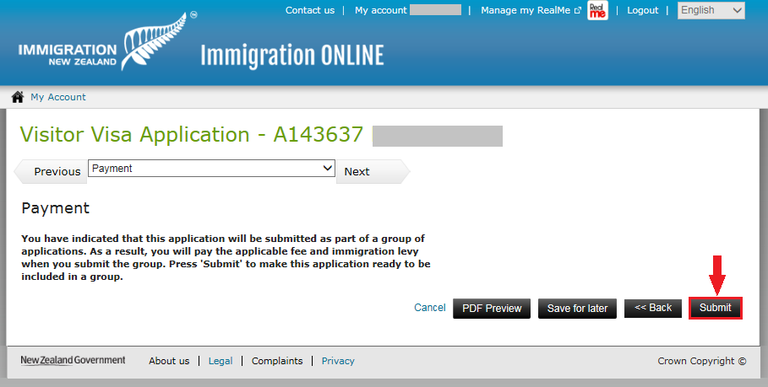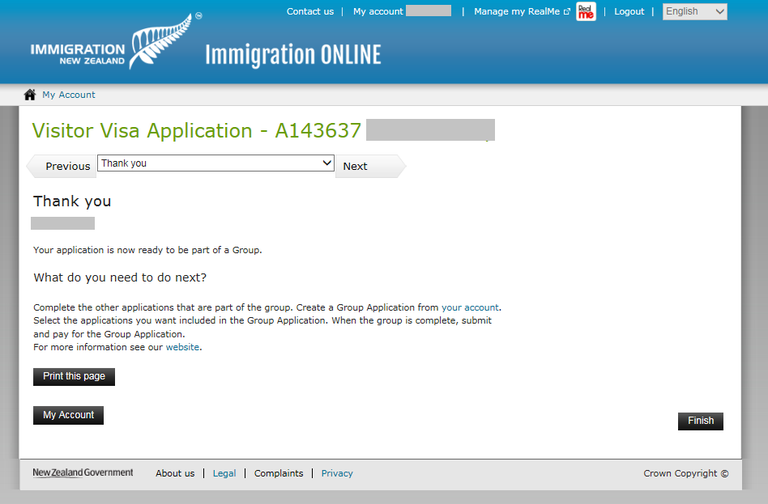 Create and complete further individual applications you will add to your group.
Pull each application into the group and submit
Create a new group application from your account.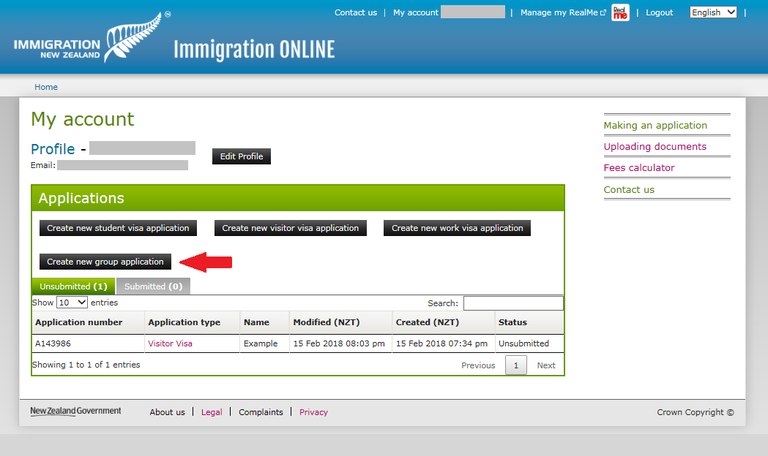 Answer questions about the group, and provide information about the group organiser. You must indicate if it is a group of visitors, or another group (for example, students).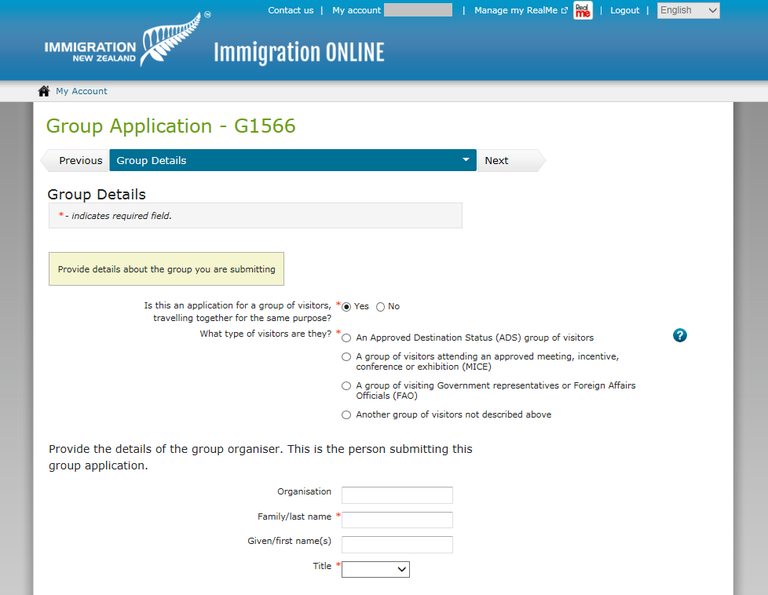 Select applications to add to the group. You can only add applications with the status of 'Ready for Group'. If the group is of visitors, you can only select visitor visa applications to add. For example, if you indicated the group is of Approved Destination Status (ADS) visitors, you can't select work or student applications to add to the group.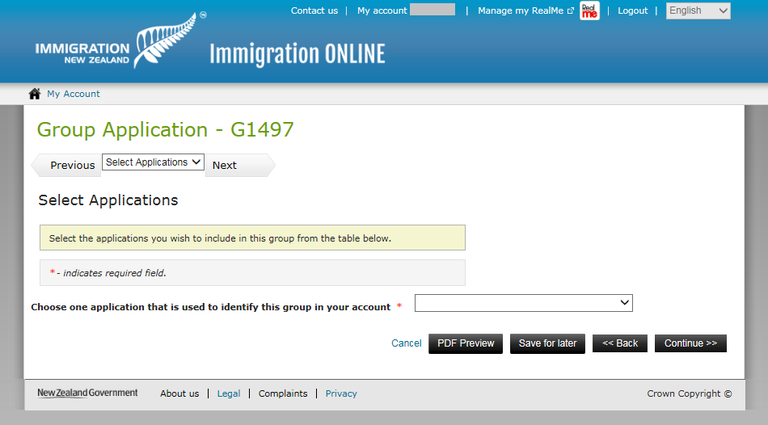 Upload documents relevant to the group as a whole. This might include a cover letter, or a travel itinerary.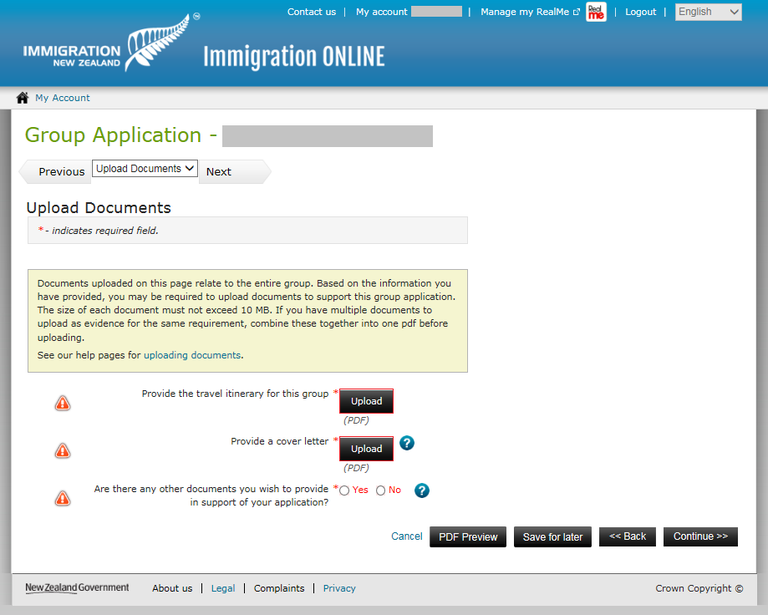 Confirm the amount owing and how you will pay (Visa or MasterCard, or UnionPay). You will then be taken to the payment screen to complete the payment and submit the group of applications.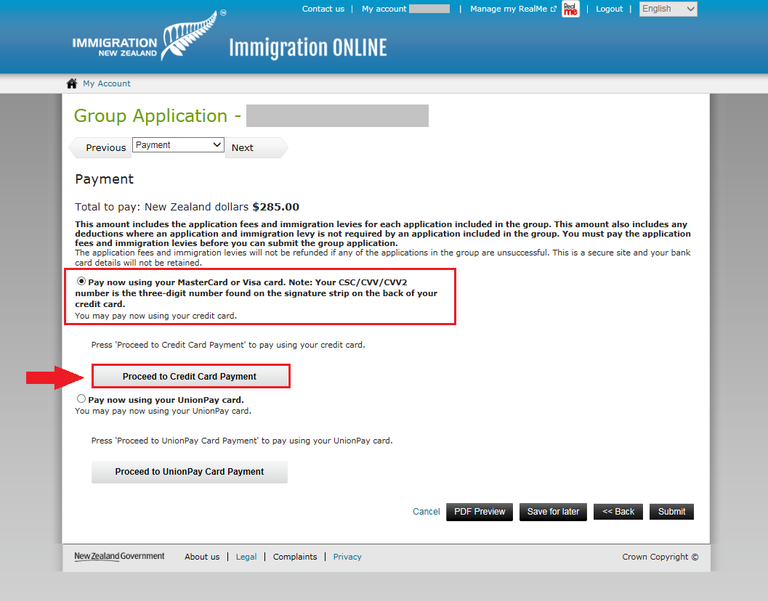 Note
All the fees and taxes for the applications included in the group will be added together and appear as one payment on the payment screen. The fees and taxes for each individual application will be shown on your invoice.