Who is involved?
Welcoming Communities Te Waharoa ki ngā Hapori is led by Immigration New Zealand (INZ) in collaboration with the Office of Ethnic Communities, along with the Human Rights Commission.
Immigration New Zealand is delighted to welcome three new councils and their communities into the expanded Welcoming Communities programme.
The new councils are:
Rangitīkei District Council
Queenstown Lakes District Council
Central Otago District Council
These councils will be joining twelve councils and communities already taking part in the programme:
Hamilton City Council
Tauranga City Council
Western Bay of Plenty District Council
Palmerston North City Council
Whanganui District Council
Horowhenua District Council
Masterton District Council
Ashburton District Council
Selwyn District Council
Gore District Council
Invercargill City Council
Southland District Council
Welcoming Communities – Tauranga
Welcoming Communities – Western Bay of Plenty
Welcoming Communities – Whanganui
Welcoming Communities – Palmerston North
Welcoming Communities – Ashburton District
Welcoming Communities – Selwyn District
Welcoming Communities – Southland
Welcoming Communities - Central Otago
Immigration New Zealand is continuing to grow membership of  the Welcoming Communities programme. Councils and communities that would like to be part of the programme are invited to submit an expression of interest.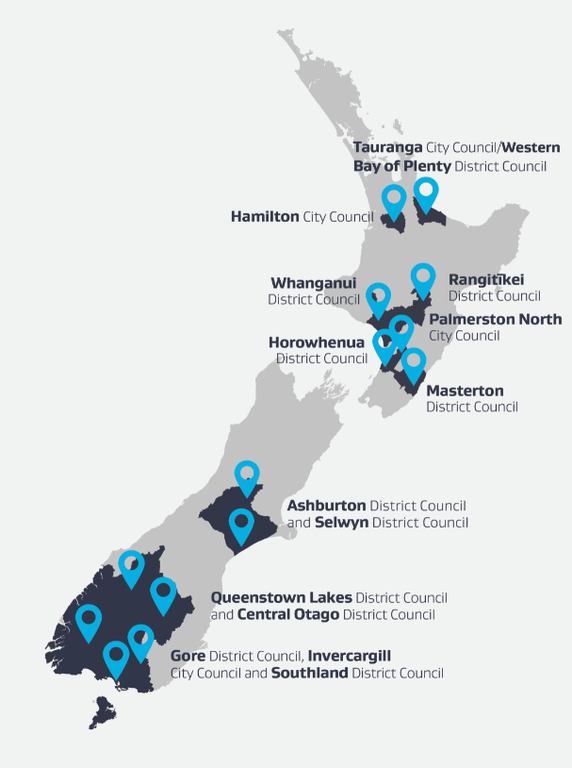 Welcoming Communities coordinators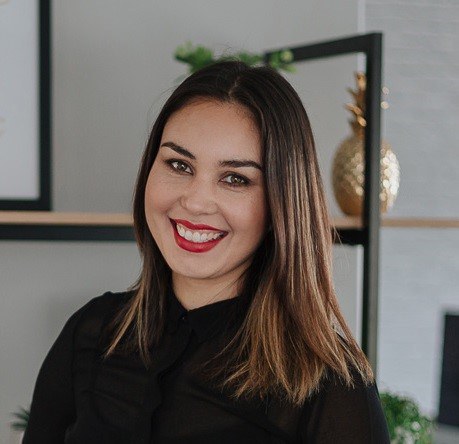 Janice McKay
Welcoming Communities Advisor, Ashburton District Council
Originally from Kirikiriroa (Hamilton) Janice completed her Bachelor's Degree of Communication Studies with a major in Public Relations from the University of Waikato. Since then, her career has been focused on relationship building and engagement within the marketing and communications space.
Prior to working for Ashburton District Council Janice was a public relations practitioner with a strong community focus and was a volunteer for the Mid Canterbury Newcomers Network. Her passion for Welcoming Communities comes from growing up watching her Mum settle in New Zealand from the Philippines and befriending migrant newcomers from all over the world. She is passionate about promoting how diversity enriches life in New Zealand and the positive effects on everyone in the community.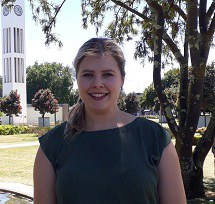 Stephanie Velvin
Welcoming Communities Coordinator, Palmerston North City Council
Stephanie is from Palmerston North, and a graduate of Massey University's politics and social policy programmes. Along with travelling overseas, Stephanie previously worked for Immigration New Zealand. Her love of her hometown is a driving factor for her now working for the Palmerston North City Council on the Welcoming Communities programme. The programme is a great opportunity to showcase the city, its lifestyle and its people.
Through Welcoming Communities, Stephanie is celebrating the current excellent newcomer support work, as well as building connections between locals and newcomers. 
Interview with Steph Velvin: Welcoming Communities Coordinator — Welcoming International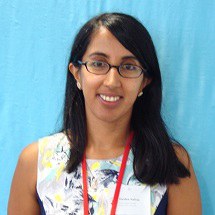 Haidee Kalirai
Diversity and Culture Advisor, Tauranga City Council (Tauranga/Western Bay of Plenty)
Haidee was born in Cambridge, and completed her graduate degree from University of Waikato's psychology faculty. Her working background has been in community development, with a focus on refugee resettlement and supporting migrants.
Haidee recently completed a three-year community development scheme project with the Department of Internal Affairs and New Zealand Red Cross on the social participation and integration of refugee background communities in the Waikato.
Her passion for working in this area stems from her family background, in which her grandparents and father migrated to New Zealand from northern India. She is keen to showcase the positive contributions of migrants and the benefits diversity brings to an area, along with establishing ways to build a greater sense of belonging for newcomers.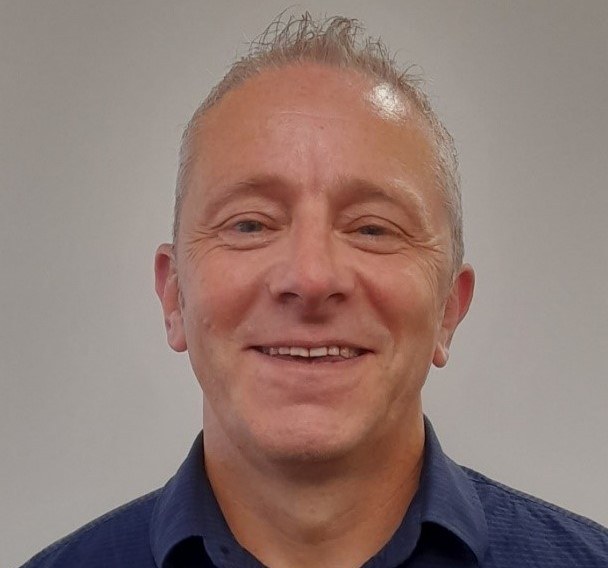 Mark McCann
Newcomers Network Coordinator, Gore District Council
Mark is the Newcomers Network Coordinator at Gore District Council. He also coordinates the 'Mayoral Taskforce for Jobs' and the Youth Council in Gore, a role in which he works with a diverse range of people, including newcomers and youth.
Mark's love of travel carried him from Wales to New Zealand over 20 years ago. During his travels, he had heard nothing but good things about New Zealand, so he decided to settle. In his words, New Zealand is "one of the friendliest places I've ever visited". A staunch rugby fan, he awaits the day he can celebrate Wales beating the All Blacks!
Mark has a background in Special Needs education and advocacy. During his 20 years in the sector, he has developed a passion for supporting newcomers to New Zealand and advocating on their behalf. The warm reception he received as a newcomer to this country inspires his work in creating a welcoming and inclusive environment for all.
Mark currently supports and promotes Gore's 'International Connect Group', which has grown in membership during his tenure. The members, which include newcomers and locals, work together to help foster a sense of belonging, inclusion and cooperation.
Mark is keen to hear from newcomers to Gore about their needs and aspirations, so that, together with the wider community, they can create new and exciting opportunities for the district.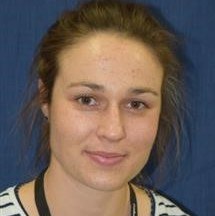 Harriet McKenzie
Community Activator, Whanganui District Council
Harriet is a member of the Community Wellbeing Team at Whanganui District Council. Her role includes supporting newcomers, promoting community safety and growing 'play' across Whanganui with Sport Whanganui. It involves, she says, an "awesome" mix of people and play, and it fits nicely with her background in population and community health. Harriet is constantly inspired by the people in her community and their collective effort to ensure that everyone in Whanganui  thrives.
Harriet spent her early years living in Nepal, later moving to Whanganui with her family. Although she loves visiting Nepal, she considers Whanganui home.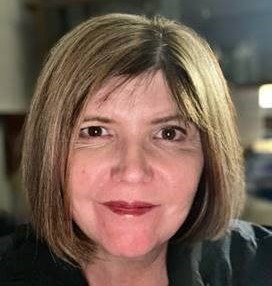 Kirstin Dingwall-Okoye
Community & Economic Development Advisor, Selwyn District Council
Kirstin has extensive experience in the non-government and humanitarian sectors.  Before joining Selwyn District Council, she worked in New Zealand and abroad for a number of non-government organisations with a particular focus on vulnerable peoples.
In the past decade, Kirstin has specialised in older adult health, working with former refugees and migrants to build equity, knowledge and access to healthcare.   She holds a Post Graduate Diploma in International Development.
Kirstin enjoys bringing new ideas to life, collaborating with others and challenging herself to think differently. She values Selwyn District Council's innovative culture and its willingness to think outside the box to build stronger and connected communities.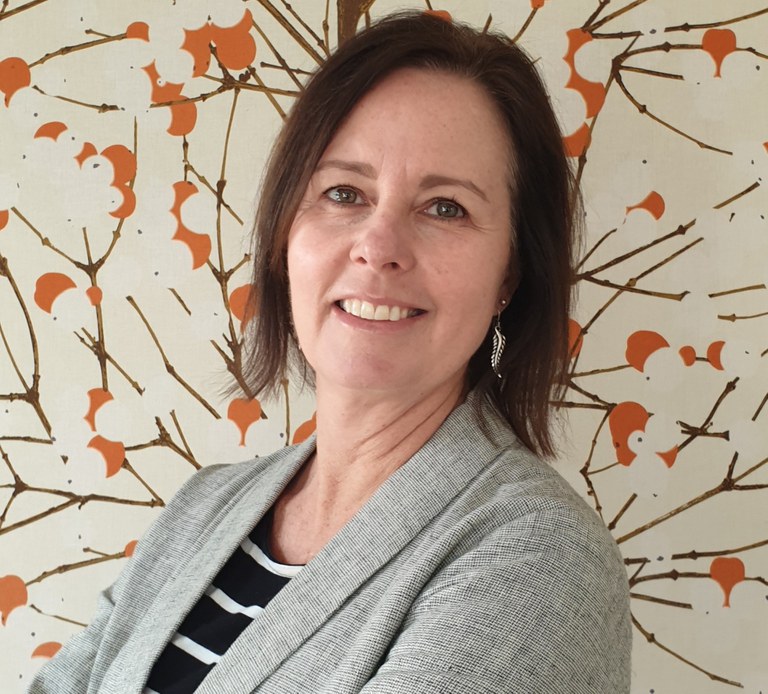 Deborah Beange
Welcoming Communities Officer, Central Otago District Council
Deborah is from Texas, but moved to Central Otago 6 years ago with her Kiwi husband and two young children.  She received her political science graduate degree from The George Washington University in Washington, DC and has spent most of her career working in governance, both in the U.S. and overseas. 
Deborah's passion for Welcoming Communities stems from her own personal experiences as a newcomer.  She sympathizes with how difficult it is to assimilate into a new community and wants to do what she can to make it easier for others.  Living and working in different countries made her realize the importance of making a new community feel like home.  Deborah enjoys highlighting the important role that migrants and newcomers play and helping them to fully participate, contribute and thrive.  She is proud to call beautiful Central Otago her home and wants others to feel welcomed.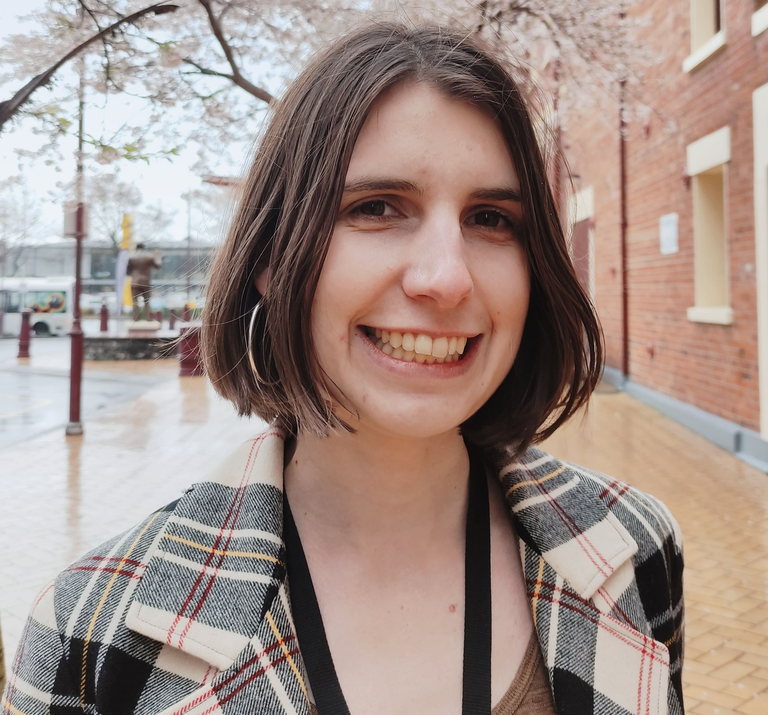 Amelie Schuberth
Engagement Coordinator, Invercargill City Council
Amelie works as an Engagement Coordinator for the Strategy and Policy team at Invercargill City Council. She is responsible for building and maintaining relationships with various groups and ensuring that the community has a say on Council's decision through consultations. She also coordinates the Welcoming Communities programme.
Having moved from France to New Zealand in 2017, Amelie can confirm that the South of New Zealand lives up to its hospitable reputation. She enjoys meeting people from all horizons and  is committed  to help newcomers and migrants to settle down and connect within the community.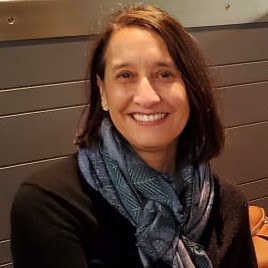 Silvia Dancose
Welcoming Communities Coordinator, Queenstown Lakes District Council
Silvia is Canadian-born and comes from a mixed background; her father was French-Canadian and her mother was Mexican. She is fluent in French, Spanish and English.  Silvia moved to Hamilton, New Zealand in 2011 and has been living in Queenstown since December 2019.
Her career pathway has led her to occupy many roles in the NGO sector working alongside and advocating for newcomers, migrants and refugees in Canada and New Zealand.
Silvia worked for nearly 9 years for New Zealand Red Cross in the areas of settlement and employment of refugee background persons. 
Silvia describes herself having a natural inclination to connect with people from all ethnic backgrounds and walks of life. Her upbringing has a lot to do with the fact that she lived in many developing countries as a child and teenager because of her Dad's work. She is passionate about diversity, inclusion and equity and considers them as integral parts of any welcoming community. 
Silvia completed a Certificate in Intercultural Studies to complement her Post-Graduate Diploma in Adult Education and bachelor's degree in Education.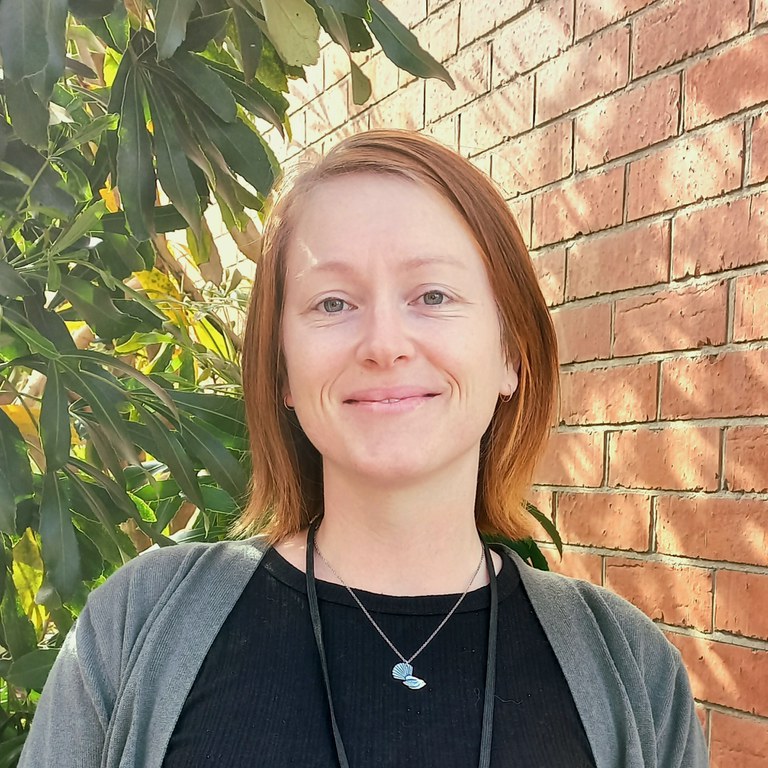 Aly Thompson
Welcome Communities Coordinator, Rangitīkei District Council
Aly hails from Wellington and holds a bachelor's degree in Communication from Massey University. She began her career in small privately-owned businesses, before moving through roles at various government agencies and departments. In 2014 Aly moved to Germany and spent six years working for international tech companies and travelling extensively in her spare time. Her professional experiences range from stakeholder engagement and strategic communication, to project and event management, business operations, and organisational development.
Her experiences as a migrant in a foreign country and her curiosity for new cultures are what drew her to the Welcoming Communities role. She knows first-hand the challenges of adapting to a new culture and language, the effects of feeling welcomed, and the impacts that a lack of a sense of belonging can have. She has also benefited from the joy and enrichment of discovering and learning about different cultural customs and ways of life.
Aly has been an active volunteer in community organisations since her teens, which has contributed significantly to her passion for driving human connection and engaging with communities. She is excited to focus her energy on Welcoming Communities in the Rangitīkei and to celebrate the rich and diverse cultural tapestry of the country we all call home.  
Welcoming Communities Advisory Board Members
The Welcoming Communities Advisory Board provided subject matter expertise to support the implementation of the pilot programme from July 2017 to June 2019. The Welcoming Communities Advisory Board was disestablished in 2019.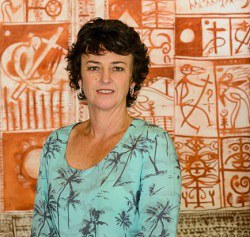 Dame Susan Devoy
Dame Susan Devoy has worked tirelessly to raise the level of respect, humanity and mana with which politicians; decision makers and everyday Kiwis treat people from ethnic minorities.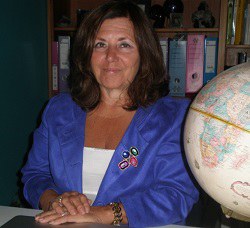 Colleen Ward
Colleen Ward PhD FRSNZ is Professor of Psychology and Director of the Centre for Applied Cross-cultural Research (CACR) at Victoria University of Wellington. CACR conducts cutting-edge research on issues broadly relating to cultural diversity and engages with government and NGOs to apply its research for the betterment of society.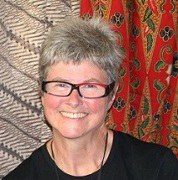 Jennifer King
Jennifer previously managed the Asia New Zealand Foundation's culture programme, including the Lantern Festivals in Auckland and Christchurch and the Diwali Festival of Lights in Auckland and Wellington. Her professional background includes 18 months working with China Radio International in Beijing on exchange from Radio Australia, following which she worked as a journalist with Reuters in Hong Kong. She joined the Asia New Zealand Foundation in 1994.
Jennifer has an MA (Hons) from the University of Canterbury. In June 2011, she was appointed a Member of the New Zealand Order of Merit for services to the Asian community.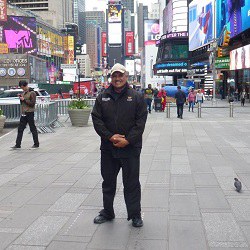 Professor Rawiri Taonui
Te Hikutū & Ngāti Korokoro, Te Kapotai & Ngāti Paeahi, Ngāti Rora, Ngāti Whēru, Ngāti Te Taonui.
Rawiri was previously a Professor of Māori and Indigenous Studies at Massey University, attached to the College of Humanities & Social Sciences and the Global Centre of Indigenous Leadership.
He was also a lecturer in Pacific Studies, Māori Studies and History (Auckland University); Head of Māori & Indigenous Studies (Canterbury University); and the first New Zealand Professor of Indigenous Studies (AUT University).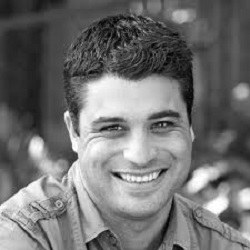 Aleem Ali
Aleem Ali is the CEO of Welcoming Australia and oversees its Welcoming Cities programme. He is also an advisor on various community and cultural panels and the volunteer Branch Director (Brisbane) for Welcome to Australia.
As a social entrepreneur, mentor and facilitator, Aleem works with people to implement great ideas that advance the common good. Awarded and recognised for his contribution to the community, Aleem has spent the past 20 years seeding and mentoring the development of various programmes, initiatives and enterprises.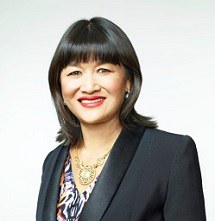 Mai Chen
Mai Chen is a Managing Partner with Chen Palmer Public and Employment Law Specialists, New Zealand. Mai has a First Class Law Honours degree from Otago University, a Master's degree from Harvard Law School is a Fellow of the New Zealand Institute of Management, and is an Honorary Associate of Auckland University of Technology.
Mai is the inaugural Chair of NZ Global Women. She founded and is the inaugural Chair of NZ Asian Leaders and she is also the inaugural Chair of SUPERdiverse WOMEN. She also helped to establish the Pacifica Leadership Academy at BEST Pacific Institute of Education. She also founded and chairs the Superdiversity Centre on Law, Policy and Business and is the best-selling author of the "Public Law Toolbox" and the "Superdiversity Stocktake".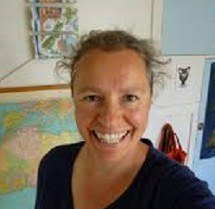 Andreja Phillips
Andreja Phillips is the National Manager of the New Zealand Newcomers Network, a network of groups throughout New Zealand welcoming newcomers. Her role is to ensure that the New Zealand Newcomers Network is a vibrant and sustainable organisation and that the regional networks are supported and empowered.
Andreja is of Slovenian ethnic origin, grew up in Switzerland and moved to New Zealand in her early twenties. She has completed a Masters in Social and Cultural Anthropology at the University of Zurich and has worked in areas related to migration, settlement, social cohesion and inclusion.
Jerry He
Jerry He is the Sales Director at New Zealand Green Wave Limited, a food technology company based in Auckland. He has skills in business and entrepreneurship, and sound knowledge of exporting, including to China. He also has strong cultural connections with Asian communities in Auckland.
Jerry is also the Chairman of the New Zealand Green Industry Association and a Director at Feel Good Corporation, and his qualifications include an MBA from the University of Auckland.
Partnership websites