Who is involved?
Welcoming Communities Te Waharoa ki ngā Hapori is led by Immigration New Zealand (INZ) in collaboration with the Ministry for Ethnic Communities, along with the Human Rights Commission.
From the far north to the deep south, councils and communities across Aotearoa New Zealand are doing their part to make the places they love, more welcoming and inclusive for everyone.
Below is a list of councils currently taking part in Welcoming Communities.
North Island — Te Ika-a-Māui
Whangārei District Council
Kaipara District Council
Auckland Council

Whau Local Board
Kaipātiki Local Board
Puketāpapa Local Board
Albert-Eden Local Board
Ōtara-Papatoetoe Local Board

Hamilton City Council
Tauranga City Council
Western Bay of Plenty District Council
Rotorua Lakes Council
Hastings District Council
Napier City Council
Palmerston North City Council
Manawatū District Council
Whanganui District Council
Rangitīkei District Council
Horowhenua District Council
Masterton District Council
South Wairarapa District Council
Upper Hutt City Council
Porirua City Council
Hutt City Council
South Island — Te Waipounamu
Nelson City Council
Tasman District Council
Marlborough District Council
Ashburton District Council
Selwyn District Council
Hurunui District Council
Timaru District Council
Waimakariri District Council
Queenstown Lakes District Council
Central Otago District Council
Westland District Council
Waitaki District Council
Gore District Council
Invercargill City Council
Southland District Council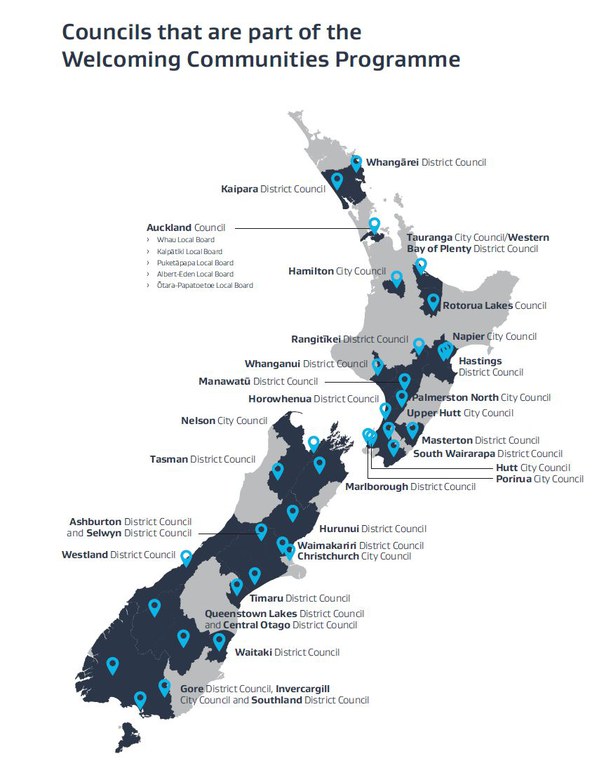 Council landing pages
Welcoming Communities | Tauranga
Welcoming Communities | Western Bay of Plenty
Welcoming Communities | Whanganui
Welcoming Communities | Palmerston North
Welcoming Communities | Ashburton District
Welcoming Communities | Selwyn District
Welcoming Communities | Southland
Welcoming Communities | Central Otago
Welcoming Communities | Hamilton
Welcoming Communities | Queenstown Lakes
Welcoming Communities | Rotorua Lakes
Welcoming Communities | Horowhenua
Welcoming Communities | Rangitīkei
Welcoming Communities | Marlborough
Welcoming Communities | Tasman
Welcoming Communities | Hastings
Welcoming Communities | South Wairarapa
Welcoming Communities coordinators
Batool Arif
Welcoming Communities Coordinator, Hutt City Council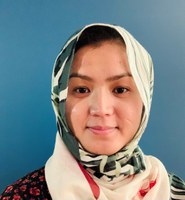 Batool Arif is originally from Pakistan with a whakapapa from Afghanistan, she has made Aotearoa her home for the past decade, residing in Te Whanganui-a-Tara with her husband and two daughters.
With a master's degree in mathematics from Pakistan, Batool has teaching experience as a lecturer of mathematics at a girls' college in her home country. Additionally, she has been actively involved in community development programs in Pakistan, especially in promoting girls' education.
In Aotearoa, Batool has been a dedicated Community Development Worker and Advocate for more than 5years. Her work revolves around promoting diversity, social inclusion, well-being, and community-led initiatives based on Te Tiriti principles. Her vision is to contribute to making Aotearoa a fair, just, equitable, and welcoming place for all its residents.
During her time as a Community Advocate at ChangeMakers Resettlement Forum, Batool has had the privilege of working on significant projects, including working with the Ministry of Justice and the National Iwi Chairs Forum on the National Action Plan against Racism.
Her involvement in the development, Evaluation, and Monitoring group for the Community Organisation Refugee Sponsorship Programme (CORS), Refugee Advisory Panel (RAP), and Ethics Panel member of the Youth Voices group in the New Zealand curriculum Refresh with the Office of Children Commissioner showcases her expertise in immigration and refugee-related matters.
Batool's dedication to creating a more equitable society and system-level change is motivated by the belief that every individual, regardless of race, gender, background, or religion, deserves equal opportunities to thrive.
Collette Hall
Welcoming Communities Advisor, Napier City Council
Colette has lived in New Zealand for just over 12 years with her husband. She followed her two daughters, who left the UK at the ages of 18 and 20 years to see the world and then settled in New Zealand. Colette now has three out of four of her children living in New Zealand and now has the wonderful addition of 3 beautiful grandchildren.
Colette's previous role was managing the International Student Support Team at Eastern Institute of Technology. Her main objective in this role was how to integrate International students from many countries and cultures into the International student community, the wider EIT community, Hawke's Bay and New Zealand. Colette's other primary objective was to continually improve the student experience and quality of live through one on one support, events programming and community links. This role dovetailed perfectly into the principles of the Welcoming Communities role so when Colette saw the Welcoming Communities role advertised she jumped at the opportunity to work in a field that she enjoys so much but on a much larger scale.
Colette is so excited to be in this role and looking forward to working with both newcomers to Napier as well as Napier's existing residents.
Jovi Abellanosa
Ethnic Development Advisor and Welcoming Communities Coordinator, Te Kaunihera o Kirikiriroa/Hamilton City Council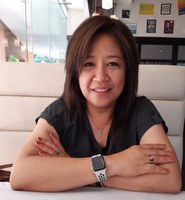 Jovi has been Ethnic Development Advisor (Kaitohu Tikanga aa Iwi) for Hamilton City Council since 2014.
She moved to Kirikiriroa/Hamilton with her family 14 years ago from the Philippines.
She has a Master's in English and a Master in Professional Studies - Development Communication.
Before coming to New Zealand, she was a university lecturer also involved in Multi-disciplinary research and Community Development back in the Philippines. Prior to working at Council, she was Relationships Manager for Hamilton Multicultural Services Trust, which manages Settlement Centre Waikato and runs many other programmes. She Coordinated Settlement Support NZ in Hamilton and also delivered the Community Interpreting Training for HMS Trust.
As a migrant, who also had some struggles settling and finding her place, Jovi is not only interested in diversity but more importantly inclusion of all people. She connects Council with the people and vice versa. Hamilton has a strong settlement network and Jovi works with these service and ethnic organisations to promote a more welcoming and inclusive city, where people can thrive, feel they belong and where they can participate in the social, cultural and economic life of the city.
Sole Moyano
Welcoming Communities Coordinator, Upper Hutt City Council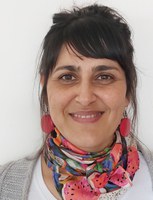 Sole was born in Uruguay and moved to New Zealand 10 years ago. As an avid traveller, she found New Zealand a great place with amazing sceneries, people and food from all over the world, opportunities to grow and to start a new professional path.
With a background and passion for businesses and sustainability, she completed her bachelor's degree in accounting in Uruguay. She worked as a Chartered Accountant for many years and enjoyed helping small businesses and building solid connections with clients. An entrepreneur at heart, Sole also started two different business ideas in New Zealand. When she moved to Upper Hutt from Wellington 3 years ago, she got involved in the community sector in different coordinator roles for non-profit organizations and worked as a community connector and financial advisor.
Sole is very passionate about cultures and all that comes with it and has been a very active member of the Latino community in Wellington. Sole is very enthusiastic about Welcoming Communities as she can apply her personal experience as a migrant and her understanding of the difficulties involved when you move to a new country. She wants to build bridges to make it easier for newcomers to connect, share and learn from one another, and to make it easier for newcomers to access information about services, funding available, and everything that New Zealand has to offer.
Michaela Lloyd
Welcoming Communities Coordinator, South Wairarapa District Council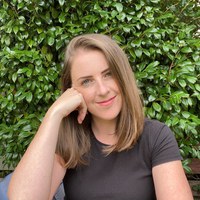 Michaela is proud to be born and raised in Aotearoa/New Zealand. Her tīpuna/ancestors are from Ireland and first started to arrive in Aotearoa from 1877.
Michaela had a loving, supportive childhood in Whakatū/Nelson before her passion for understanding and helping people led her to study at Te Herenga Waka (Victoria University of Wellington). There she received a Bachelor of Arts degree in Psychology and International Relations, and an Honours degree in Psychology (First Class).
Michaela's journey to understand and help people has led her to many roles and opportunities – from community probation to local government, to life coaching and group facilitation, and more recently to the biggest journey of all: motherhood.
Michaela now lives in Paetūmōkai/Featherston with her amazing partner, precious toddler and excitable dog.
Michaela says, "as I've gotten older, I've become uncomfortably aware that the colonisation of this country has afforded me great privilege as pākeha, but it has cost our tangata whenua immensely."
Michaela is passionate about having a collaborative, partnership approach so the South Wairarapa can be a welcoming and inclusive home where people from all corners of the globe and Māori can thrive.
Michaela believes that our differences not only make us stronger, but they make life much more interesting! Aotearoa has been such an incredible home to Michaela and she's excited and honoured to be a part of the welcoming communities programme.
Stephanie Velvin
Community Development Manager, Palmerston North City Council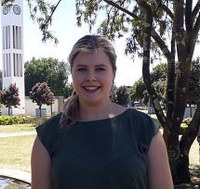 Stephanie is from Palmerston North, and a graduate of Massey University's politics and social policy programmes. Along with travelling overseas, Stephanie previously worked for Immigration New Zealand. Her love of her hometown is a driving factor for her now working for the Palmerston North City Council on the Welcoming Communities programme. The programme is a great opportunity to showcase the city, its lifestyle and its people.
Through Welcoming Communities, Stephanie is celebrating the current excellent newcomer support work, as well as building connections between locals and newcomers. 
Haidee Kalirai
Diversity and Culture Advisor, Tauranga City Council (Tauranga/Western Bay of Plenty)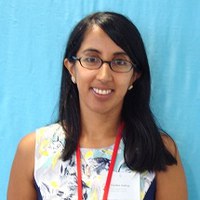 Haidee was born in Cambridge, and completed her graduate degree from University of Waikato's psychology faculty. Her working background has been in community development, with a focus on refugee resettlement and supporting migrants.
Haidee recently completed a three-year community development scheme project with the Department of Internal Affairs and New Zealand Red Cross on the social participation and integration of refugee background communities in the Waikato.
Her passion for working in this area stems from her family background, in which her grandparents and father migrated to New Zealand from northern India. She is keen to showcase the positive contributions of migrants and the benefits diversity brings to an area, along with establishing ways to build a greater sense of belonging for newcomers.
Harriet McKenzie
Community Activator, Whanganui District Council
Harriet is a member of the Community Wellbeing Team at Whanganui District Council. Her role includes supporting newcomers, promoting community safety and growing 'play' across Whanganui with Sport Whanganui. It involves, she says, an "awesome" mix of people and play, and it fits nicely with her background in population and community health. Harriet is constantly inspired by the people in her community and their collective effort to ensure that everyone in Whanganui  thrives.
Harriet spent her early years living in Nepal, later moving to Whanganui with her family. Although she loves visiting Nepal, she considers Whanganui home.
Kirstin Dingwall-Okoye
Community & Economic Development Advisor, Selwyn District Council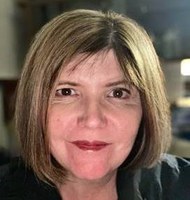 Kirstin has extensive experience in the non-government and humanitarian sectors.  Before joining Selwyn District Council, she worked in New Zealand and abroad for a number of non-government organisations with a particular focus on vulnerable peoples.
In the past decade, Kirstin has specialised in older adult health, working with former refugees and migrants to build equity, knowledge and access to healthcare.   She holds a Post Graduate Diploma in International Development.
Kirstin enjoys bringing new ideas to life, collaborating with others and challenging herself to think differently. She values Selwyn District Council's innovative culture and its willingness to think outside the box to build stronger and connected communities.
Silvia Dancose
Welcoming Communities Coordinator, Queenstown Lakes District Council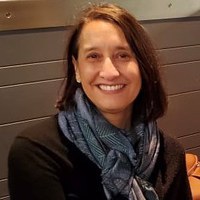 Silvia is Canadian-born and comes from a mixed background; her father was French-Canadian and her mother was Mexican. She is fluent in French, Spanish and English.  Silvia moved to Hamilton, New Zealand in 2011 and has been living in Queenstown since December 2019.
Her career pathway has led her to occupy many roles in the NGO sector working alongside and advocating for newcomers, migrants and refugees in Canada and New Zealand.
Silvia worked for nearly 9 years for New Zealand Red Cross in the areas of settlement and employment of refugee background persons. 
Silvia describes herself having a natural inclination to connect with people from all ethnic backgrounds and walks of life. Her upbringing has a lot to do with the fact that she lived in many developing countries as a child and teenager because of her Dad's work. She is passionate about diversity, inclusion and equity and considers them as integral parts of any welcoming community. 
Silvia completed a Certificate in Intercultural Studies to complement her Post-Graduate Diploma in Adult Education and bachelor's degree in Education. 
Birte Becker-Steel
Welcoming Communities Officer, Tasman District Council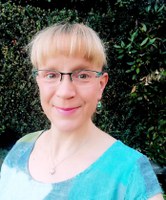 After living on the wild West Coast for the last eleven years, Birte recently moved to the Tasman District to start her new role as the Welcoming Communities Officer. The gentle hills and vineyards of the Upper Moutere area remind her of her birthplace – the Rhineland in Western Germany.
Birte is a fully qualified Social Worker. She has been a Workshop Facilitator and Coach running her own company for many years offering trainings on topics like Cultural Intelligence, Stress Management & Wellbeing and Workplace Resilience.
In her previous role as the Settling In Service Coordinator for the Westland and Grey Districts, Birte supported newcomers from over 60 different ethnicities to settle into the community, engage in local activities and develop friendships. Diversity is very important to her; it reflects in all areas of her life – even the dinners she cooks are usually very colourful.
Birte is looking forward to establishing many meaningful connections and making the Tasman District more inclusive and welcoming for everyone.
Bill Huppler
Welcoming Communities Coordinator, Nelson City Council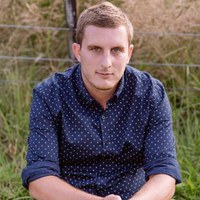 Ko Pukematawai te maunga e rū nei taku ngākau
Ko te Maitai te awa e mahea nei aku māharahara
Nō Ingarangi ahau
E mihi ana ki ngā tohu o nehe, o Te Tauihu
Ko Terry toku matua
Ko Jude toku whaea
Ko Sarah toku wahine
Ko Bill Huppler toku ingoa
Nō rēira, tēnā tatou katoa
Bill moved to Aotearoa New Zealand  from the UK for the 2011 Rugby World Cup. He lived in Tāmaki Makaurau (Auckland) until moving to Whakatū (Nelson) in March 2021. Prior to moving into the Welcoming Communities Coordinator role with Nelson City Council he was previously a Community Partnership Adviser working closely with former refugee and migrant communities. Bill has a background in community sport and recreation and is a strong advocate of the universal language of sport as a way of connecting communities.
Bill is very passionate about improving the experiences of newcomers to Whakatū through collaboration with communities and the pre-existing agencies across the city, to explore solutions to some of barriers these groups face upon arriving in our beautiful city.
Liz Lambert
Welcoming Communities Coordinator, Hastings District Council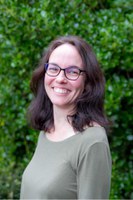 Liz is a member of the Community Development Team at Hastings District Council. Her parents are from the North East of England, however Liz and her sisters were born in Canada and moved to Singapore when she was young. The family then moved to New Zealand, the place she now calls home. Liz grew up in Kirikiriroa/Hamilton and now lives in Heretaunga/Hastings with her husband and two teenage children.
Liz has a Bachelor of Science from the University of Canterbury and has completed an honours year in Resource and Environmental Planning at the University of Waikato. She enjoys working in roles that unite people to work together to achieve greater outcomes. Prior to becoming the Welcoming Communities Coordinator at Hastings District Council, Liz was part of Safe Communities as the Safer Napier Coordinator, supporting organisations, agencies and communities to work together to improve community safety. She looks forward to actively celebrating the cultural diversity within Hastings district and supporting other newcomers as they make Heretaunga their home.
Raj Seneviratne
Welcoming Communities Coordinator, Rotorua Lakes Council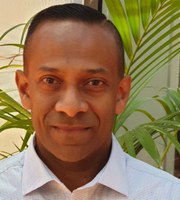 My family and I emigrated to New Zealand from Sri Lanka in 2011, where my wife came as a student. She is now a Resource Teacher Learning and Behaviour, working in schools locally in Rotorua. We have two children, our son is almost 21 and is at Waikato Uni in his last year completing his Bachelor of Business, and our daughter is in her last year of high school.
As a new migrant all those years ago Settlement Support network personally helped me to get started and pointed me in the right direction by introducing me to the New Kiwis program, etc. (conducted by the Auckland Chamber of Commerce). However, I know the migrant journey isn't an easy one and most new migrants don't know where to go or who to ask. Therefore, I am all the more passionate about this role as I am now in a position where I can help those who come in to our city to get settled in by being that "go to" person. The Welcoming Communities Coordinator's role is part of the Thriving Communities group of the Rotorua Lakes Council.
Natalie Paterson
Welcoming Communities Facilitator, Hurunui District Council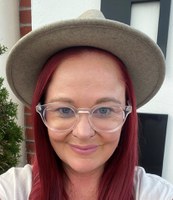 After spending some time abroad Natalie returned home to North Canterbury about 10 years ago. She has spent most of her adult working life creating better outcomes for young people, however, more recently has been working in the community development space. She developed effective workplans around family violence and drug and alcohol harm prevention while at the Waimakariri District Council.
Natalie currently manages the Together Hurunui network of some 200+ providers which identifies gaps in their social sector and works to close them. Much of that work sees her advocating for local migrants and newcomers. She is looking forward to getting started in the Welcoming Communities role which complements the partnerships and networks she has already developed.
Natalie and her husband have travelled extensively, even taking a year off pre-covid to do just that. That experience gave them an opportunity to learn, listen and explore life that was very different to life in NZ. Upon arriving home, they embarked on another adventure converting an old Anglican Church into a home in the Hurunui High Country.
Heather Barnes
Welcoming Communities Coordinator, Marlborough District Council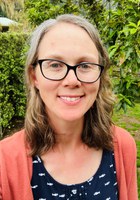 Heather is from Canada and came to Aotearoa on the working holiday programme as a sea kayak guide 10 years ago. She loves living in Picton with her Scottish husband and two kiwi born children. Heather has worked as a program coordinator with multicultural non-profit organisations in Canada as well as taught English as a second language in Canada, Japan, South Korea and Martinique, France.
She has a Bachelor of Arts degree in International Development from the University of Guelph in Canada and spent time studying for her degree in Cuba and India. Before beginning her role with the Marlborough District Council she worked as the Zero Waste Coordinator at Envirohub Marlborough.
Heather is passionate about creating a sense of belonging for newcomers and building strong connections between newcomers and the Marlborough community. She is looking forward to supporting a diverse and inclusive Marlborough.
Arti Kadian
Welcoming Communities Advisor, Masterton District Council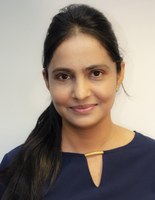 Arti was born and raised in India. She moved to New Zealand to join her partner along with her 2 young boys. She completed her bachelor's degree in technology (Computer Science) followed by Bachelor of Education from India.
She spent most of her career working with private and government organisations in India and Scotland. She got the inspiration to work for community after working in India as a Teacher and Education Coordinator. She worked towards girls' education and their empowerment in rural parts of India.
She likes meeting and supporting people from all over the world. Being an immigrant herself she found it hard to know things and where to go for help. That made her more passionate about her role to provide a welcoming environment for everyone in the community. She wants to be that person whom newcomers can rely on. Arti loves supporting people and is looking forward to making Masterton a welcoming space for everyone.
Heather Harries
Welcoming Communities Officer, Central Otago District Council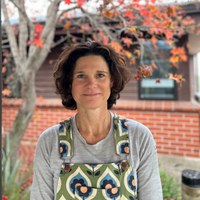 Heather proudly holds dual nationality for both Kenya and New Zealand; although global citizenship is an enormous privilege, she has also experienced first-hand the challenges of finding a place of true belonging.
Heather has primarily worked as an educator, with qualifications in Speech Language Therapy, TEFL, a PGCE and Master of Arts. She has lived the majority of her life in East Africa but was educated in Scotland and New Zealand. In 2018, Heather moved back to New Zealand as a single mother with 3 daughters. Although New Zealand was familiar to her, she was struck by how hard it was to "fit in" for her family. Heather's role as an ESOL Tutor highlighted the additional struggles for migrants learning an entirely new language and culture. This ultimately led her to become a member of the Welcoming Communities Advisory Group in Central Otago, which has evolved into the role of Welcoming Communities Officer. She continues to work as an ESOL Tutor.
Heather feels so lucky to have work that is meaningful and fulfilling – and to work in a space that aims to breakdown boundaries and build strong, sincere connections.
Jess Hurst
Connected Communities Coordinator, Timaru District Council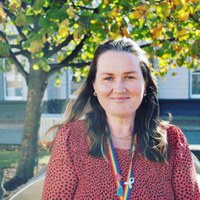 He aha te mea nui o te ao?
He tangata, he tangata, he tangata!
Jess is a people person – she thrives on interacting and building relationships with individuals and groups from all walks of life, from all corners of the community.
With a background in advocacy and communications, along with having strong and trusting relationships in the community, Jess is well-placed to ensure that the Timaru District is a welcoming community.
Prior to working at the council, Jess worked for the local Member of Parliament, providing support and advocacy to constituents and helping them navigate various government agencies. She worked closely with multicultural organisations and newcomers on various issues and is dedicated to championing the contributions of newcomers to the community.
Jess has grown up in the South Canterbury area and with her husband, is now raising her 3 daughters here. She is excited about the huge potential of the Welcoming Communities programme and is looking forward to playing a part in making the Timaru District even more welcoming for our valued local migrants and newcomers.
Leauanae Zeprina Fale
Welcoming Community Coordinator, Otago-Papatoetoe Local Board area, Auckland Council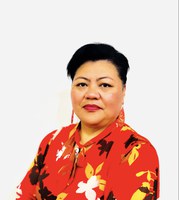 Zeprina is of Samoan descent and holds the chief orator title of Leauanae, a title passed down in her family from the village of Iva, Savaii. Having migrated to New Zealand in April 2011 with her husband and 2 daughters, Zeprina brings a wealth of experience to her role.
With a Bachelor's Degree in Commerce from the University of New South Wales Australia, and an MBA from the University of South Pacific in Fiji, she is a qualified Accountant. Zeprina's professional affiliations include memberships in the NZ Research Association, International Association of Public Participation, and the Samoa Institute of Accountants. Her career spans over 20 years of strategic finance leadership in both private & public sectors in Samoa and NZ, complemented by over 5 years of passionate community engagement, particularly focused on empowering Pacific communities in New Zealand.
As one of the founders and Trustees of the Pacific Settlement Service, established in 2019 to facilitate the successful resettlement of Pacific migrants in New Zealand, Zeprina's own migration experience and deep involvement in the South Auckland community make her an ideal fit for her role as coordinator.
She eagerly anticipates expanding her role through building relationships and collaborating with existing migrant groups in the area, as well as learning from seasoned coordinators who have made further progress in their welcoming community journey. Leauanae is committed to fostering a welcoming environment and embracing diverse cultures that choose to make Otara Papatoetoe their new home.
Yuanyong Yang
Welcoming Communities Coordinator, Kaipātiki Local Board area, Auckland Council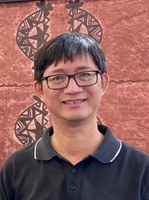 Yuanyong Yang (aka YY) is a passionate connector and community advocate with a diverse linguistic background. Originally from Guangzhou, China, he migrated to New Zealand as a skilled migrant. Fluent in Cantonese, Mandarin, and English, Yuanyong is also actively learning Te Reo Maori. Having proudly called Tamaki Makaurau (Auckland) home for the past 20 years, Yuanyong has fully immersed himself in the local community through extensive involvement in community service and events. With a natural talent for fostering connections, he thrives on bringing people together and facilitating meaningful relationships.
Yuanyong's deep understanding of local communities, combined with his experience in Chinese media and communications, positions him as an asset for the Welcoming Communities team. His established network across various levels further enhances his ability to bridge cultural divides and cultivate an inclusive environment. Driven by a genuine passion for community building, Yuanyong is excited to contribute his expertise and knowledge to the Welcoming Communities team. With his strong foundation in the local landscape, he is committed to creating an environment that embraces diversity and promotes mutual understanding.
In his spare time, Yuanyong enjoys exploring cultural experiences, engaging with diverse communities, and embracing new opportunities for personal and professional growth.
Asya Mohamed Abeid
Welcoming Communities Coordinator, Whāu local board area, Auckland Council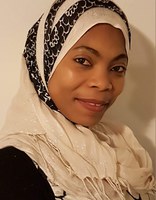 Asya Mohamed Abeid was born and raised in Zanzibar Tanzania and moved to New Zealand 9 years ago. She lives in Tamaki Makarau , Auckland and is a mother of 3 children.
She holds a Master Degree in Computer System and Networking from Kharkiv National University (KNURE) in Ukraine. She also has experience in working with communities, central and local government agencies and non-governmental organisations for the past 6 years specialising in community engagement and co-ordination, parenting programmes, women empowerment, leadership and governance and social enterprise. Asya currently holds the following roles: Supervisor and Refugee Lead Manager, New Zealand Ethnic Women's Trust and volunteer member of Refugee Alliance Steering Group, Whau Ethnic Collective and Pan African Community Centre.
Asya has lived experiences of being a migrant to Aotearoa New Zealand and is passionate about supporting newcomers to help navigate the systems and integrate into the communities they live in. In her role as a Co-ordinator in Welcoming Community Team , she will be able to draw on her personal experiences, transferable skills and expertise working with newcomers and their families, stakeholders and the wider communities.
Cheng Goh
Welcoming Communities Coordinator, Puketāpapa and Albert-Eden local board areas, Auckland Council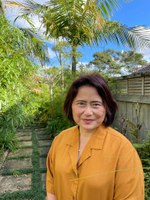 Cheng Goh was born in Malaysia and lived in Australia during her tertiary studies as an International Student. She previously worked in the dairy, food and pharmaceutical industries in Asia Pacific before arriving in Aotearoa with 2 tamariki in 2002. The transition to settle into life in Tamaki Makaurau with a young family resulted in a change in career trajectory.
Applying her skills and experiences in consumer marketing and management facilitated adjustments and transition into the not-for-profit sector in NZ. She started volunteering at her tamariki's kindergarten and as an ESOL tutor. Eventually, this led to employment in roles related to community development, placemaking, supporting the settlement of newcomers, employment coaching, and facilitating engagements with migrant businesses, service providers, government agencies, and the broader communities. She has been a member of the Regional Auckland Settlement Network Support Group, the Waitemata DHB Asian Advisory Group, the Massey University Asian Advisory and the NZ Police Social Cohesion Network. She previously managed the development of Settlement Support NZ in north Auckland and the national New Kiwis, programmes funded by Immigration NZ.
Helping newcomers understand how things work in Tamaki Makaurau and Aotearoa to enable them to better self-navigate their settlement journey is vital. Cheng is deeply committed to strengthening access to support for newcomers and is delighted to be able to contribute as a Coordinator in the Welcoming Communities Auckland programme.
Partnership websites
Ministry for Ethnic Communities