Te Āhuru Mōwai o Aotearoa – Māngere Refugee Resettlement Centre
Immigration New Zealand (INZ) rebuilt Te Āhuru Mōwai o Aotearoa – Māngere Refugee Resettlement Centre to modernise it and make it work better.
The role of the centre
The centre helps refugees ease into life and work in New Zealand. Most refugees in New Zealand will spend their first five weeks in the centre. The new centre will help refugees prepare better for life in New Zealand.
Refugees who enter New Zealand under the Refugee Quota Programme spend their first 5 weeks at the centre. New Zealand receives about 1500 refugees each year under the quota.
Refugees receive help to prepare for life in New Zealand and to move into the community. Services offered at the centre include English language classes, health screening and mental health support.
The rebuild
The centre has been rebuilt following approval of the New Zealand Refugee Resettlement Strategy and Government financial commitments in Budgets 2013 and 2014.
The Strategy is aimed at delivering better outcomes for refugees settling in New Zealand, including:
increasing the number of refugees in paid employment,
increasing their educational achievement, and
reducing their long-term dependency on welfare services. 
The Centre has played a crucial role in helping refugees adapt to their new life in New Zealand but the original facility had exceeded its economic life.
The Government contracted a private sector consortium led by Downer New Zealand Ltd to design and construct the new Centre at Māngere.
The new Centre became operational in June 2016.
The new facility has been designed to accommodate up to 196 beds under normal occupancy levels, but will include provision to accommodate up to 300 individuals in the event of a mass arrival.
Rebuilding the Centre facilities will help achieve the aim of the Strategy by supporting the closer working relationships of onsite agencies. The new Centre continues to provide space for each of the agencies to carry out their work and is designed to bring agencies closer together so there is improved collaboration.  
Having modern facilities will help improve the experience of refugees during their five week stay at the Centre when they first enter New Zealand and better prepare them for New Zealand life - and for their move into the New Zealand community.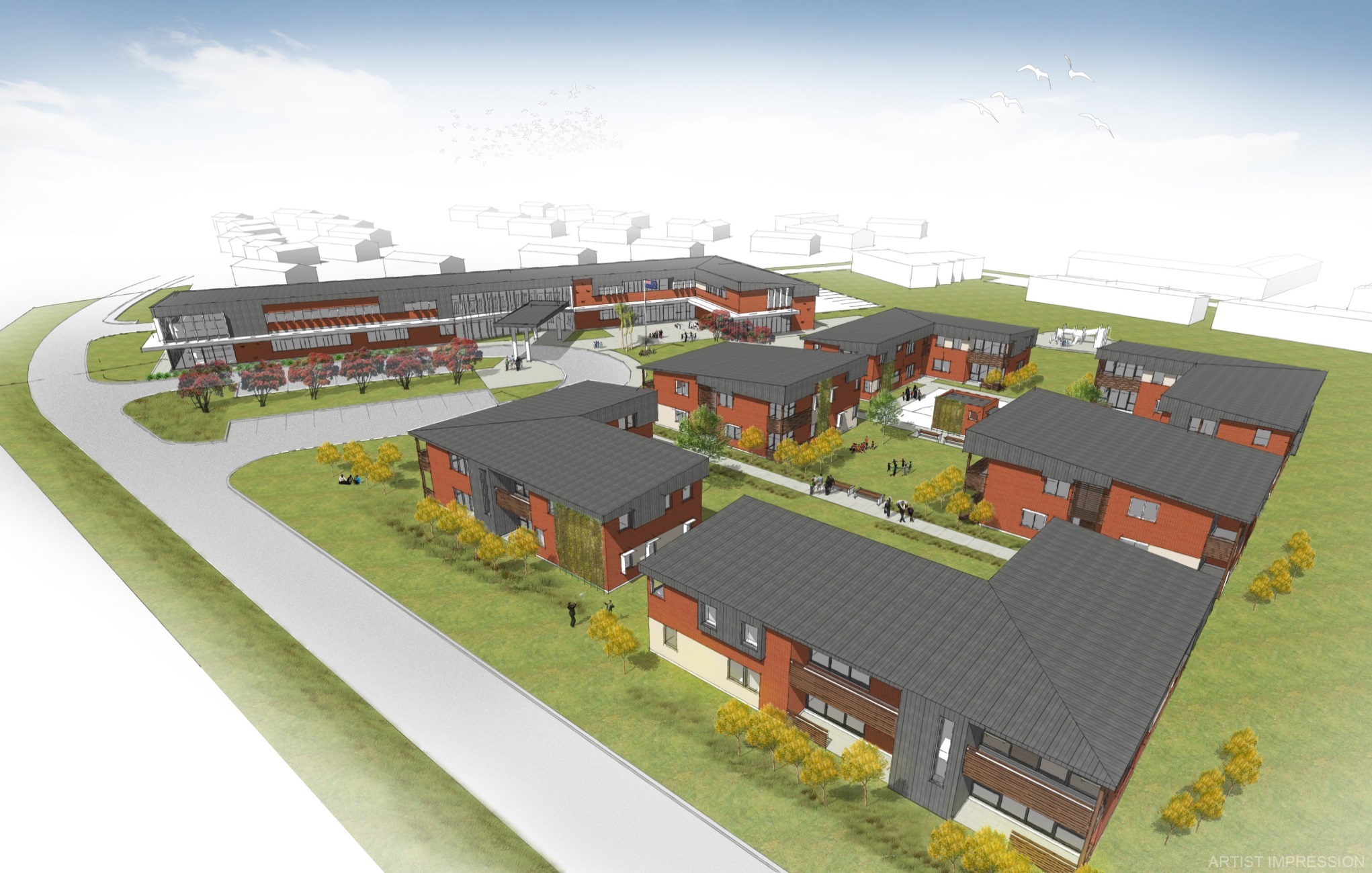 Design & build plan
The Ministry has worked in partnership Downer New Zealand Ltd to resolve the existing facility limitations by:
consolidating the administration and communal areas into a new, purpose-built administration block;
delivering a range of modern accommodation units; and
re-orientating the onsite buildings to make better use of the available land and provide for additional future capacity, if required. 
The new Centre was opened on 18 June 2016 as part of the World Refugee Day celebrations.
The existing facilities will be demolished, a new school constructed and the remaining areas landscaped by September 2017.