Planet radio launches new website
This year Auckland's multi-lingual radio station celebrates 30 years of delivering community-made radio.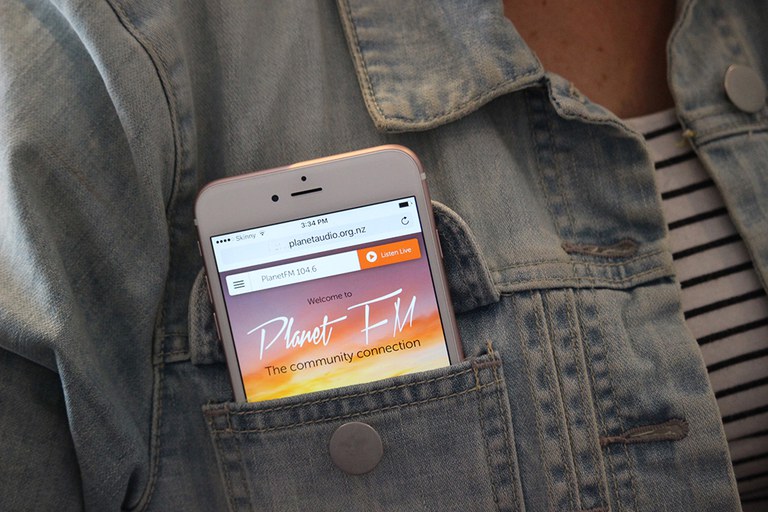 And with their new website they are delivering over 100 programmes a week to mobile devices as well as desktops.
Planet FM was founded in 1997 as a means for people who were otherwise not represented in the media to have their own voice. Over the intervening years thousands of groups and individuals have made their own radio shows that specifically address the needs of their community with news and information that's relevant to them, sharing their culture through music, drama, dance and literature.
Many programme makers have discovered each other through their radio shows. The first Romanian shows on Planet FM were made by a journalist and an announcer, encouraged by a former Romanian diplomat. All of them were migrants, but they were not in contact with other migrant Romanians. The radio show brought other Romanians forward and together they have built a junior school, a drama group, a church community and many cultural celebrations. Those weekly radio conversations built a community.
Helping communities connect is a primary function of Planet FM and they have kept growing into that service provision with the development of "new media". Eight years ago they launched a comprehensive website that allowed on-demand listening to all their shows within five minutes of broadcast. However, that technology was anchored to the desktop computer. Now listeners can have Planet FM in their pockets on a smartphone or tablet.
The new website offers relevant radio with specialist shows on health, learning English or the presentation of cultures loud and proud. It also provides Kiwi Way spoken info-capsules with lots of information supporting settlement. There are opportunities on the site to place notices, programme ideas and learn about making your own media. And there are hundreds of podcasts available in more than 35 languages.
The site was developed by NVInteractive in Wellington, and displays a rich array of images drawing on the many cultures involved. It was a finalist in the Business for Good category of the Microsoft Partner Awards 2017.