People in settlement: Megan Cochrane
Megan Cochrane, the Manager of the Whangarei branch of English Language Partners, personally understands the challenges that come with learning a new language.
The best way to understand what it is like to be a migrant in a country where you don't speak the language is to experience it for yourself.
For Megan, who grew up in the small Northland town of Waipu, that experience came in Italy.
Megan was already well travelled when she decided to prepare for a three-month stay in Italy by taking Italian classes. The classes were in Tuscany, a region famous for its renaissance art and architecture, and its landscape of olive groves and vineyards.
The classes were in the morning and Megan had planned to spend her afternoons out exploring.
"Instead, I spent every afternoon horizontal in my bed sleeping," she says. "Because it is just exhausting learning a new language."
"I had studied some French at school, but at this time I was in my forties and maybe that made things more difficult."
She found practising the language frustrating. Sometimes people would laugh at her attempts at Italian. "Sometimes they would give me an answer that I understood, but that wasn't the answer to the question I'd asked!"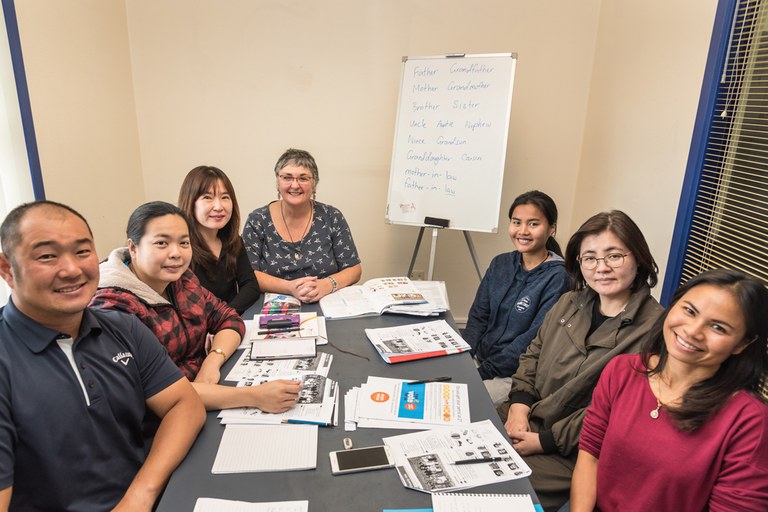 Nevertheless, Megan persisted. Although she would never entirely master the complexities of Italian grammar, she would eventually spend 12 years as an English teacher based in Siena.
So she understands being a stranger in a strange land, and what it is like to set out to make a new life in a language that is not your own.
"It's a big emotional thing to learn a new language completely from scratch."
"Every learner who walks through our door is keen to make a good impression. They are trying to create good lives for themselves in the best way they can."