Sector news
The latest news from the settlement sector.
Migrant scholars visit Wellington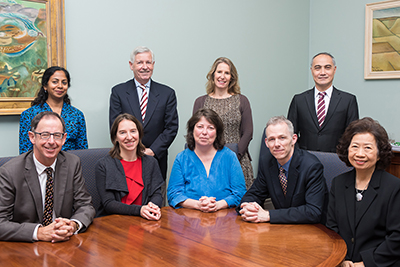 In February, six international scholars specialising in aspects of migration, migrant rights and migrant integration visited Victoria University as part of its Capital City Universities Initiative. During the visit, the scholars took part in a University-hosted public panel addressing migration patterns and politics in the twenty-first century, and the following day, in an event hosted by MBIE, they met with policy experts from across the public sector to discuss a range of migration-related issues.
Anne-Marie Masgoret of Immigration NZ's Settlement Unit praised the Capital City Universities Initiative and described the discussions as lively and mutually informative.
The scholars were Prof. Tim Bale (Queen Mary University, London), Prof. Jorge Tigno (Univ. of the Philippines, Manila), Emeritus Prof. Supang Chantavanich (Chulalongkorn University, Bangkok), Prof. Virginie Guiraudon (SciencesPo, Paris), Dr Elizabeth Chacko (George Washington University, Washington D.C.), and Mr Peter Hughes (ANU, Canberra). Dr Fiona Barker and Dr Kate McMillan VUW are the academic leads for Capital City Universities Initiative events.
Photo by Victoria University of Wellington Image Services.
Treaty of Waitangi available in 30 languages
A new book containing 30 translations of Te Tiriti o Waitangi and the Treaty of Waitangi has been published by the New Zealand Society of Translators and Interpreters and is available online as a downloadable PDF.
Visit the Treaty Times Thirty website
Super Diverse Women launches
On 15 February a new organisation dedicated to championing the rights and achievements of women from indigenous and migrant backgrounds was launched at an event in Auckland. Super Diverse Women has more than 100 foundation members, many of them leaders in their chosen fields. Mai Chen is the inaugural chairwoman.
Visit the Super Diverse Women website
Research
Statistics NZ has announced the publication of a new set of National Population Projections: 2016(base)–2068. Under the projections, New Zealand has a 90 percent probability of increasing to 4.89–5.14 million in 2020, and to 5.01–5.51 million in 2025.
National Population Projections: 2016(base)–2068
The McKinsey Global Institute Report People on the Move: Global Migration's Impact and Opportunity is available for download from the Institute's web site.
Read the report on the McKinsey website
The Global Talent Competitiveness Index 2017 is now available on the INSEAD website. New Zealand ranks at number 14 on the index and Auckland is ranked at 25 among global cities. INSEAD is a graduate business school with campuses in Europe, Asia, and the Middle East.
Read the report on the INSEAD website
New Zealand has been ranked number one in the 2016 Legatum Prosperity Index.
Visit the Legatum Prosperity Index site
The New Zealand Initiative has released The New New Zealanders: Why Migrants Make Good Kiwis, authored by Rachel Hodder and Jason Krup.
Read the report on the New Zealand Initiative website
Recent newsletters
The e-newsletter eCALD® news (CALD standing for Culturally And Linguistically Diverse) has announced the appointment of Dr Annette Mortensen as the National Coordination and Project Manager of CALD® Services.
Dr Mortenson is also the author of the newsletter's first Research Commentary, which highlights the rapidly increasing prevalence of diabetes in the Asia Pacific region and identifies ethnic inequalities in 30-day ischaemic stroke survival rates for Asian groups in New Zeala9nd.
The newsletter also announces the availability of video resources providing information on disability for the Chinese and Korean Communities and a new Thai translation of the information sheet Breastfeeding - Beginners Guide, which is also available in English and Mandarin.
Read current and archived copies of eCALD® news
Research commentary
Sector changes
Multicultural NZ (Federation of Multicultural Councils Inc.) and the New Zealand Newcomers Network have joined forces. The New Zealand Newcomers Network will be a free-standing and independent programme within the structure of Multicultural New Zealand.
Multicultural NZ website
New Zealand Newcomers Network
Auckland local settlement Network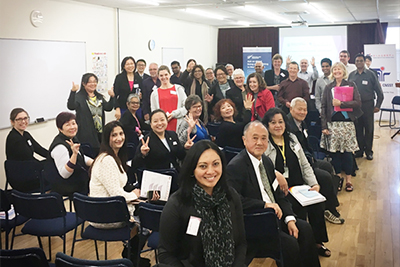 In November, around 40 settlement stakeholder representatives attended a Central Auckland Local Settlement Network meeting hosted by the Chinese New Settlers Services Trust. Grant Power from Immigration NZ's Settlement Unit gave a keynote presentation about supporting successful migrant business owners, with support from Jason Chand, also from the Settlement Unit, and Jonathan Sudworth, a Local Economic Development Adviser with Auckland Tourism, Events and Economic Development.
The next LSN for the sub-region will be hosted by the Auckland Central branch of English language Partners in either April or May of 2017.
Local Settlement Networks bring together local settlement stakeholders to share information and best practice and to work together towards shared goals.
If you would like to join the network contact Gerard Martin at:
Gerard.Martin@mbie.govt.nz
Chinese delegation visits
In December Immigration New Zealand's Settlement Unit met with a delegation from the Bureau of Migrant Services of the Guangzhou Municipality of mainland China to discuss New Zealand's approach to settling new migrants in city environments and to building inclusive, open, multicultural city communities. The meeting was initiated by Pamela Jamieson of Auckland City Council. Guangzhou has a population of over 13 million people and is one of the most highly populated metropolitan regions on earth.
Kaikoura earthquake response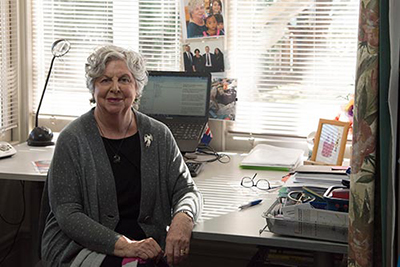 When the 7.8 Kaikoura earthquake struck in November 2016, Marlborough Migrant Centre Manager Margaret Weston was fortunate. Items fell off shelves, and the friends staying in a motorhome parked in her driveway felt the vehicle sway wildly; a vehicle stabiliser beneath the motorhome was ejected into the garden by the force of the quake. Fortunately no one was harmed.
However, it took more than a week for the two-storey wooden building that houses the migrant centre to be cleared for entry.
After the quake, Margaret was quick to contact or visit migrants she thought might be feeling isolated and to make sure that members of their own cultural communities were there to offer support.
"Lots of newcomers would never have experienced an earthquake before," she says.
Despite this, most have coped well, she says. "The community has been very resilient. They deserve to be congratulated."
The important thing, Margaret says, was "to make sure that there was a summer calendar of events and activities to reduce social isolation".
Further south, in response to a call for the counselling of tourists, a Brief Intervention Coordination (BIC) staff member from Pegasus Health's mental health team visited the Emergency Welfare Centre in Woodend, north of Christchurch. The staff member took along resources to support language and communication with non-English language speakers.
The BIC team, Christchurch Resettlement Services and the multicultural counselling service team were on standby and ready to assist if needed.