Four questions for Brendon Gardner
Brendon Gardner is Immigration New Zealand's Relationship Manager, Migrant Skills Retention, for the Bay of Plenty Region.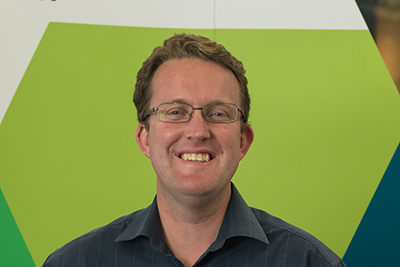 Immigration New Zealand employs a network of relationship managers across New Zealand. The relationship managers provide information and support to help regions to plan for welcoming skilled migrants, as well as working with employer organisations to support businesses to retain migrants with the skills they need.
How did you come to find yourself in your current role?
I've always worked in roles related to careers advice, graduate employment assistance – for domestic and international students – and labour market development. Over the past 15 years I've jumped back and forth between those fields – and this role is the best of all worlds!
What do you find most rewarding about what you do?
I guess it's about the old but very true clichés of making a difference and of getting to work with extraordinary people. There are so many opportunities in the Bay of Plenty to improve settlement outcomes – to make life better for migrants, their families, and the employers they work for.
On a day-to-day basis I get to work with so many passionate and committed people, ranging from individual volunteers, colleagues, and not-for-profit agencies through to employers, Councils, agencies, and economic development agencies. If any of you are reading this, you all do a fabulous job!
What settlement challenges does the Bay of Plenty region face?
The challenges vary across the spectrum of migrants who make the Bay of Plenty their home. The biggest challenges usually relate in some shape or form to finding employment – be it for the partners of skilled migrants, or for international students seeking a pathway to residence in New Zealand. While our regional labour market is growing rapidly, we can get better at generating the depth and breadth of employment opportunities for all of the family members to settle.
What would be your perfect day?
Besides winning Lotto and sorting out World Peace? A great day in the Bay would involve time with the family in the sun, a BBQ with family and friends, the Black Caps thrashing Australia, and the Mighty Bay of Plenty Steamers rightfully reclaiming the Ranfurly Shield.