Welcoming Communities futsal extravaganza
On a Sunday in October, Ashburton was the venue for a multicultural futsal extravaganza.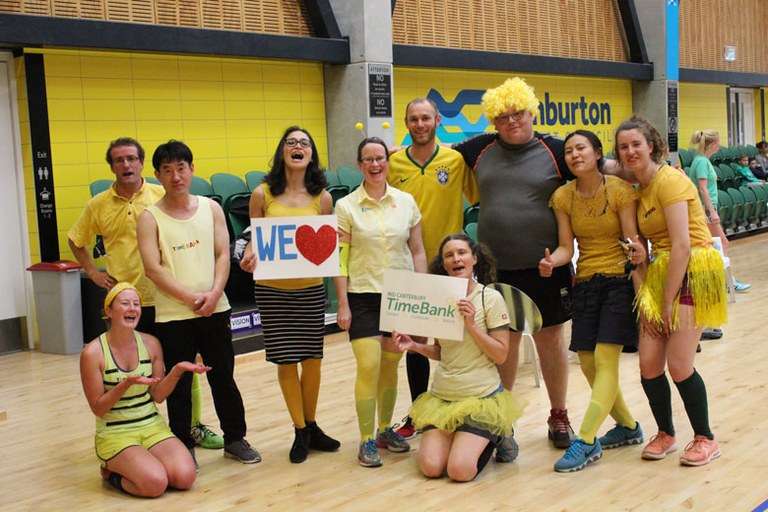 New Zealand Football joined forces with the Ashburton Council's Welcoming Communities co-ordinator Ilana Batchelor, Immigration New Zealand and Mainland Football to deliver the first-time event at EA Networks Centre.
The event kicked off with a junior skills clinic involving 55 players.
That was followed by a junior team tournament involving nine teams, a youth tournament that included a penalty shooting competition, and an adult tournament.
The event finished with a close celebrity match, which ended 5-5 and went to a tense penalty shoot-out.
Celebrity players included Ashburton mayor Donna Favel, former Crusaders boss Hamish Riach, who is now Ashburton Council's chief executive, Ashburton councillor Leen Braam, Immigration New Zealand's Tony McNeill, Ashburton College's head boy and head girl, and Mainland Football coaching staff, including two Futsal Whites.
Ashburton District Council Welcoming Communities co-ordinator Ilana Batchelor said the aims of the event had been to celebrate cultural diversity, foster inclusion and to make connections.
All of those aims were achieved on the day, she said.
She said the initiative had brought regular players and newcomers together, both males and females, and also people from different backgrounds.
Futsal White Ben Lapsley, who works for Mainland Football, said the event had been a showcase for futsal and a chance for people to give the game a go.
"I hope people fall in the love with the game and continue playing it, because it's a great game."
Ashburton Welcoming Communities' Facebook page