Sector round-up
The latest news from the settlement sector.
Celebrating the work of Diversity Awards winners
The Waitemata District Health Board and Sudesh Jhunjhnuwala were two of the category winners in this year's Diversity Awards, held by Diversity Works in August.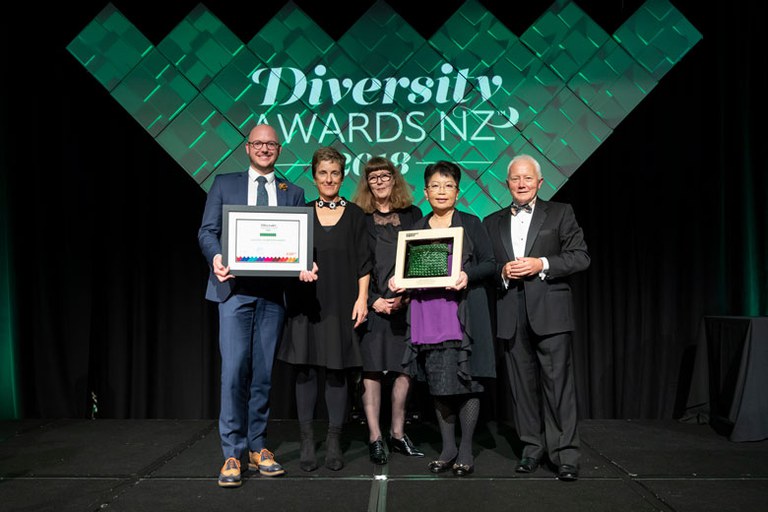 Waitemata District Health Board (pictured) was a joint winner of the Cultural Celebration category, which celebrates innovative responses to cultural and ethnic engagement in the workplace. Sudesh Jhunjhnuwala of Sudima Hotels and Resorts won the Walk the Talk category, which celebrates leaders who exemplify excellence in managing a diverse workplace.
The Waitemata District Health Board is well known for its eCALD® (Culturally and Linguistically Diverse) education programme, which was developed to improve cross-cultural communication by providing online and face-to-face cultural competence training for its workforce.
The success of the programme, introduced under Government Settlement Strategy work in Auckland, led to the Ministry of Health rolling out the courses to Auckland's public health workforce in 2010 and nationwide in 2015.
To date, more than 27,000 health workers have used the eCALD® programme.
Founder and CEO of Sudima Hotels Sudesh Jhunjhnuwala prides himself on an employment policy that looks for the best people, regardless of culture, colour, caste, creed, gender, sexual orientation, age or physical ability.
With more than 66 per cent of its staff identifying with a background other than New Zealand European, the hotel group goes out of its way to respect and celebrate cultural diversity. It operates a nationwide Diversity Team, and a number of cultural festivals are celebrated at the hotels during the year.
Staff turnover at Sudima Hotels is half the industry's national average.
The Diversity Awards' Supreme Award Winner – and the award winner of the Emerging Diversity and Inclusion category – was the New Zealand Defence Force. The awards recognised the NZDF's introduction of Sexual Ethics and Respectful Relating training for all of its staff.
News from ActivAsian
Northern Football Federation League
New Zealand has a new community futsal league: the Northern Football Federation League. The league has a particular emphasis on bringing together ethnic community members and newcomers.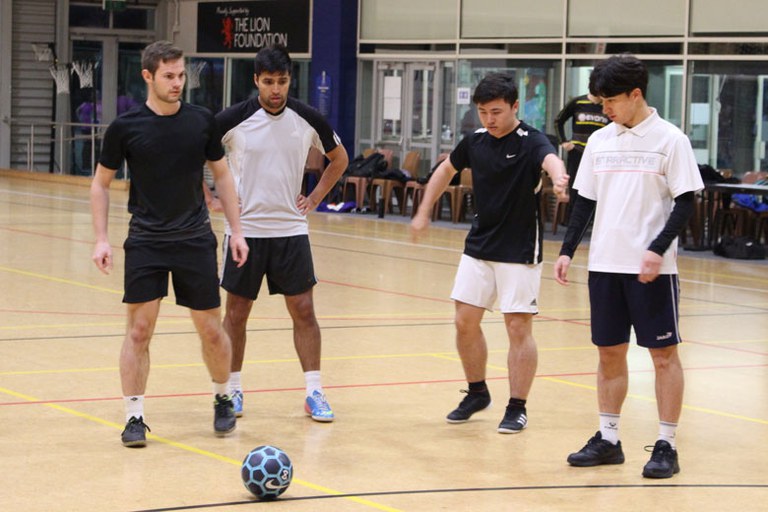 "We want people to celebrate multiculturalism and build social cohesion in the place we all call home," says Alvin Cheung, the Federation's Community Development Officer: Ethnic Engagement.
Futsal is a five-a-side version of football, usually played indoors on a smaller pitch.
The NFF Community Futsal League is open to anyone, women and men, aged 17 or older.
Six Korean teams, a Malaysian team, a Hong Kong team and a team from AUT University competed in the inaugural league at North Harbour Netball Centre.
"It was absolutely awesome seeing different community groups coming together on Wednesday nights and seeing the friendly rivalry that developed," says Alvin.
The Northern Football Federation is responsible for developing football in West Auckland, North Shore and Northland.
The next series of games is being held in November, including new social and competitive divisions.
Baba Dance Festival
In September, a Baba Dance Festival was held at the New Lynn Community Centre, featuring 110 participants from five dance companies.
Organised by ActivAsian coordinator Jason Li, opened by Susan Zhu from the Whau Local Board, and assisted by five ActivAsian volunteers, the event was a chance for people from a range of cultures to experience the dance form.
ActivAsian windsurfing
In October, ActivAsian organised a have-a-go windsurfing event for nine Asian children, who were, says ActivAsian coordinator Dave Zhu, quick to pick up the sport and eager to do more.
ActivAsian is a Harbour Sport initiative intended to foster Asian participation in sport in the North Harbour region.
Noted
A new ActivAsian Manager has been appointed by Harbour Sport. Born in China, Lucy Wu came to New Zealand with her family at age three. Lucy has a Bachelor of Nursing from Auckland University and a Master's in Public Health from the University of Eastern Finland. Lucy replaces Jenny Lim, who has moved to Canada.
Denzel Cheung, an 18-year-old student at the University of Otago has won The Economist's Open Future essay competition in the category of Open Borders, responding to the question: "Does immigration strengthen or undermine tolerance?"
Does immigration strengthen or undermine tolerance?
Ethnicity data is to be collected for appointments to New Zealand State sector boards. "This data will be used to identify opportunities and challenges in delivering our goal of ensuring Government bodies have a balanced membership reflective of wider New Zealand society," said Minister of Ethnic Communities Jenny Salesa. There are 429 State sector boards and committees.
Andrew Galloway has been appointed to the position of Registrar of the Immigration Advisers Authority. Andrew has spent almost 20 years in regulatory-facing roles in the public health and local government sectors, and comes to the IAA from Health Promotion Agency, where he has been the Northern Regional Manager for the past five years.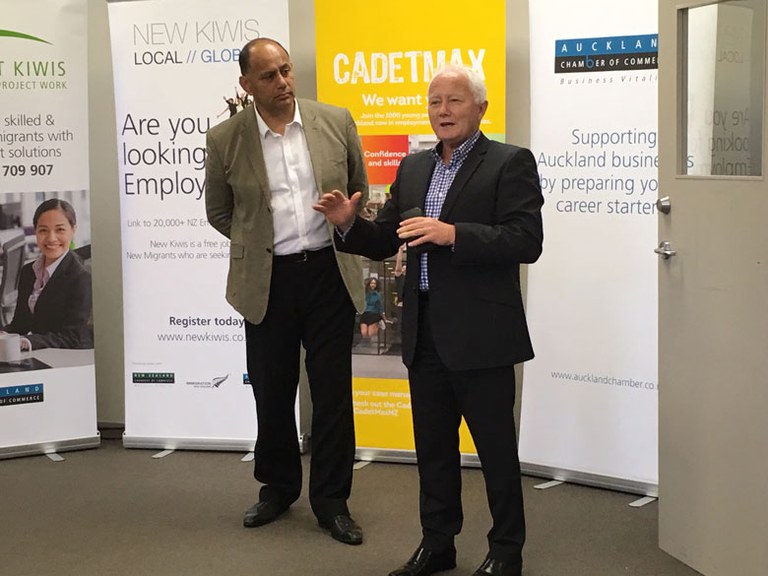 Employment Minister Willie Jackson with Auckland Chamber of Commerce CEO Michael Barnett, at the Auckland Chamber of Commerce's Manukau office. The event marked the achievement of assisting more than 1,000 skilled newcomers in 2017-18 into employment that matches their skills and qualifications. The Auckland Chamber's Newcomer Skills Matching Service is funded by Immigration New Zealand's Settlement Unit.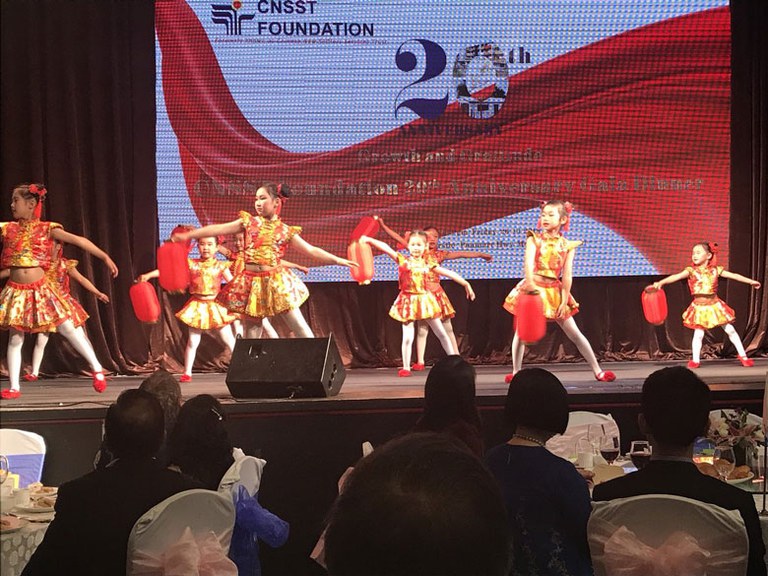 Congratulation to the Chinese New Settlers Services Trust Foundation which celebrated its 20th anniversary in October with a gala dinner.
The dinner also celebrated the opening of the Foundation's Kōtuku House, which is providing for senior Asian people who face a number of social issues, including isolation, safety concerns, and a lack of independent living options.