Challenges of population change
Welcoming Cities works in communities with vastly different needs.
Initiatives such as Welcoming Cities and New Zealand's Welcoming Communities fit within a wider context of migration and demographic change.
 
Worldwide, the number of people migrating is greater than ever before, while throughout the Western world population shifts are in play.
 
Some regions – particularly rural regions – are wrestling with depopulation, and an ageing population. Think of parts of rural Europe, America's Midwest or inland small-town Australia.
 
At the same time, metropolitan centres such as Auckland and the cities of Australia's eastern seaboard are booming. They're coping with rapid urbanisation and growth.
This is, in Aleem's words, a "distribution challenge", and in general terms it divides the communities that are running Welcoming Cities initiatives into two camps.
 
Aleem cites figures showing that between 2011 and 2016 almost half (45 per cent) of Australia's regional local government areas experienced a decline in population.
"In many cases, we are talking about places that have jobs but lack the people to fill them."
In these communities, migration is an agency for revitalisation: it fills and creates jobs, and sustains schools and public facilities.
Set in New South Wales agricultural hinterland, seven regional towns, including Albury, Bathurst and Dubbo, have declared themselves 'Evocities'. They sell themselves to potential migrants on the value propositions of affordability, lifestyle and employment.
But attracting people is only half the battle, says Aleem; to keep them, you need to follow through.
"You can't just say you are welcoming. People simply won't stay. You have to really be welcoming."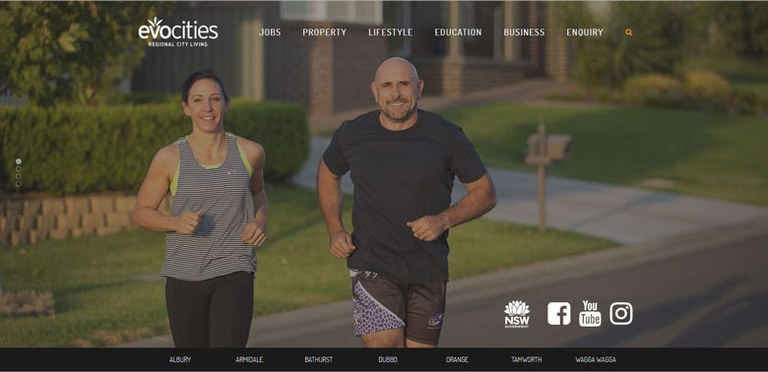 Metropolitan Australia faces the flip side of the distribution challenge. Between 2011 and 2016, all but two of Australia's 118 metropolitan local government areas (LGAs) increased in population.
The city of Hume, a member of Welcoming Cities, is one of those expanding metropolitan LGAs.
Located partly within the Melbourne metropolitan area and including Melbourne airport, Hume has experienced a population growth rate double that of the national average and a matching growth rate in job numbers.
Not such a problem, you would think, but Hume also has socio-economic challenges: 10 per cent unemployment, 16 per cent youth unemployment, and a non-resident workforce. In fact, of the 90,000 jobs in Hume, two thirds of them were filled by people living outside Hume.
Hume has a distinctive migration profile. Around 35 per cent of the Hume population were born overseas, and almost half of them speak a language other than English at home. Hume has Australia's second-highest intake of migrants on humanitarian grounds.
So when Hume City Council was canvassing ideas about how to achieve its goal of filling half the jobs in Hume with local residents, it became a priority to work with culturally and linguistically diverse residents, and recently arrived migrants and refugees.
The initiative the council created is a programme called Local Jobs for Local People, built around an end-to-end process for identifying job vacancies and assisting locals into employment. Internships and post-placement support were also part of the programme.
Aleem says that working close to home anchors people more deeply in their local community, improves local knowledge and opens up social networks.
"Over time, it has become very successful. When it was first started, it was successful in placing one in five locals in employment; now it's four out of five."