Publications
Eight new publications are available for download.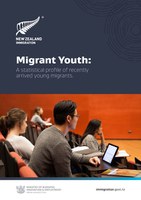 Immigration and Labour Market Outcomes of International Tertiary Students
Ministry of Business, Innovation & Employment

This report is designed to increase understanding of the common visa pathways international students follow after study and the resulting labour market outcomes. It also looks at changes in the nature of the international student population.
In compiling the report, the authors used anonymised data to track international fee-paying tertiary students who left study in 2006 to 2011.
The report paints a revealing picture. Among the findings:
Five years after studying, around two-thirds of students were no longer in New Zealand.
Nationality and field of study are the strongest predictors of visa outcomes.
Among the former students who remained in New Zealand five years after study, those who had studied engineering and science or information technology were more likely to go on to be a principal Skilled Migrant Category visa holder (71%).


Publications are available on the MBIE website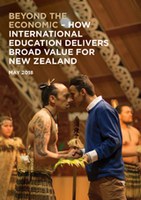 Beyond the economic - How international education delivers broad value for New Zealand
2018 Education New Zealand report on how international education delivers broad value for New Zealand.
The total estimated economic value of the international education sector in New Zealand was estimated at $4.5 billion in 2016, but according to a Research New Zealand report commissioned by Education New Zealand, in real terms it may be worth much more.
The report draws on a literature scan and four case reviews to examine the contribution international education makes in four areas: community, culture and education; diplomacy and international business; business and innovation; and tourism.
In the instance of business and innovation (the engineering and management consultancy Beca is the case study), a number of the benefits have to do with international education as an element in a skilled migration pathway. The benefits the report identifies include:
a bigger and better talent pool from which to select employees.
being able to better connect with and support international clients and investors, through familiarity and understanding of culture, language and business procedures.
an employee-base that is more flexible and open to ideas and innovation.
a more vibrant and exciting workplace.


The report is available on the IntelliLab website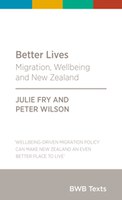 Better Lives: Migration, Wellbeing and New Zealand

Julie Fry and Peter Wilson, Bridget WIlliams Books
The publishers write: Migration is at historically high levels and more than a quarter of the New Zealand population was born overseas. Yet immigration remains a deeply contentious issue, with the debate more often shaped by emotion than evidence.
Julie Fry and Peter Wilson have developed a new framework that broadens the scope of how we consider migration policy. Rather than just considering the effect of migration on GDP, they look at factors such as the Treaty of Waitangi. Their goal? Migration policy that acknowledges the complexity of the world we all inhabit.
Julie Fry is a consulting economist who divides her time between New York and a family farm near Motueka. She has worked on migration policy issues since the early 1990s, designing programmes and advising agencies including The Treasury, Te Puni Kōkiri, and HM Treasury in London.
Peter Wilson is a Principal Economist and Head of Auckland Business at the New Zealand Institute of Economic Research. He has spent over thirty years in government, the private sector and as a consultant applying the tools of economics to help people live the lives they value and have reason to value.
Better Lives - Bridget Williams Books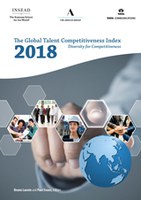 The Global Talent Competitiveness Index 2018
Bruno Lanvin, Paul evans Editors INSEAD (2018)
Now in its fifth year of publication, the index has some interesting observations to make about New Zealand's relative strengths and weakness as a destination country for skilled migrants.
Global Talent Competitiveness Index website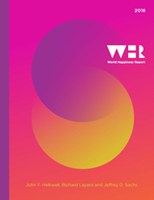 World Happiness Report
John F. Helliwell, Richard Layard and Jeffrey D. Sachs
The authors write: Increasingly, with globalisation, the people of the world are on the move; and most of these migrants are seeking a happier life. But do they achieve it?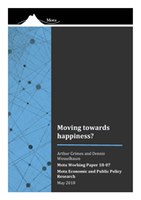 Moving towards happiness
Arthur Grimes and Dennis Wesselbaum, Motu Working Paper 18-07, Motu Economic and Public Policy Research, May 2018
While much of the literature around why people choose to migrate focuses on economic advantage, this isn't the only reason why people uproot themselves and move to another country. Happiness is also key. Authors Arthur Grimes and Dennis Wesselbaum begin their report with a summary haiku:
People think of fun
when migrating, not just jobs.
Happiness is key
Moving towards happiness report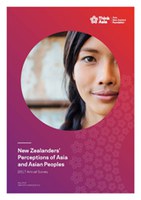 New Zealander's Perceptions of Asia and Asian Peoples
2017 Annual Survey, Asia New Zealand Foundation, with text and analysis by Colmar Brunton, May 2018
The Asia New Zealand Foundation has been surveying New Zealanders' perceptions of Asia and Asian peoples for more than two decades. This latest survey finds that while eight of out 10 New Zealanders think Asia is important to New Zealand in economic, social and cultural terms, two-thirds of us say we knew little or nothing about Asia.
Asia New Zealand Foundation website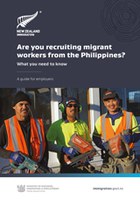 Updates to guide for employers recruiting Filipino workers
Immigration New Zealand, in collaboration with the Philippines Overseas Employment Administration (POEA), has refreshed the guide for employers who are looking to recruit migrants from the Philippines. The changes include updates to information about the POEA process and the costs involved, updated links to supporting websites and a fresh new look.
Are you recruiting workers from the Philippines? – what you need to know helps New Zealand employers better understand the process of recruiting workers from the Philippines. The guide contains practical tips and information on the recruitment process, as well as information on how employers can better support their Filipino workers when they arrive in New Zealand.
Recruiting workers from the Philippines can be a complex process, with employers having to meet the legal requirements of both the New Zealand and Philippine governments. This guide not only helps employers understand clearly what the legal requirements of each country are, but also ensures they are ready and able to hire a Filipino worker and able to successfully provide them with all the support that they need when they arrive in New Zealand.
The Filipino recruitment guide can support employers in conjunction with other sector-specific guides produced by the Settlement Unit, including guides for employers of workers in the dairy, construction, aged-care and hospitality sectors. The guide is available as a pdf and from the employer resources page for settling migrant staff on the INZ website.