At first hand
At a series of nationwide consultations, migrants have been sharing their experiences of settling in New Zealand. Their feedback will help determine the future provision of support services for recent migrants. Settlement ACTIONZ went along to the Christchurch consultation.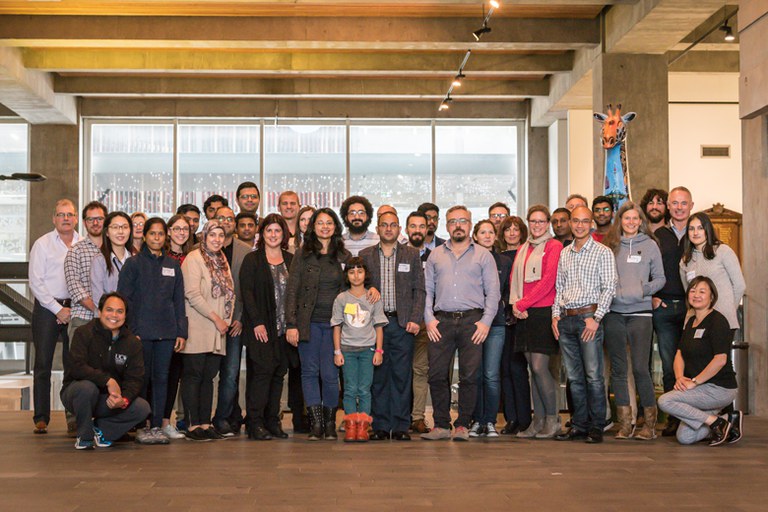 No-one knows more about the personal experience of migration than recent migrants themselves. So recently a team from the Settlement Unit of Immigration NZ visited regions around New Zealand to conduct a series of consultations. Nationwide, the team talked to more than 250 migrants and is reaching hundreds more nationwide with an online questionnaire.
The face-to-face consultations, which were independently facilitated by the consultancy Martin Jenkins, were a mix of face-to-face workshops and smaller focus group sessions. They were held in 12 locations: Auckland (Auckland Central, New Lynn and Albany), Hamilton, Tauranga, Whanganui, Palmerston North, Wellington, Canterbury (Ashburton, Selwyn and Christchurch) and Invercargill.
"We held meetings in all sorts of places, including community centres, local council buildings, a music studio, a meeting room with a view over an aviation museum display, and a newspaper reading room in the Ashburton library," says Anna Spencer, a Senior Advisor with Immigration NZ's Settlement Strategy Team.
 "It was wonderful to have the opportunity to meet with migrants around New Zealand and to learn about their experiences of living in New Zealand. The consultations have been extraordinarly informative and useful."
At the workshops, tables of six to eight migrants took part in a series of organised discussions. They were asked to talk about the challenges they encountered in settling in New Zealand, the services they found most helpful, what could be done to make their experience easier, and why they chose to settle in their region.
Their views and experiences are helping Immigration NZ and other government agencies determine the best ways of developing and improving support services for recent migrants.
While open about the challenges they have experienced, most migrants have spoken highly of the services provided by government and the support given to them by their local communities and New Zealanders.
The workshops have also turned out to be a great way of forming friendships, with many people exchanging business cards.
"Some sessions have gone over time, because people have wanted to keep talking to one another and are reluctant to go home," says Anne-Marie Masgoret, the manager of Immigration NZ's Settlement Strategy Team.
A report analysing the feedback from the consultations will be available to the settlement sector later this year.
Over lunch, Settlement ACTIONZ spoke to some of the people at the Christchurch consultation.
Salinda Lekamge, IT security manager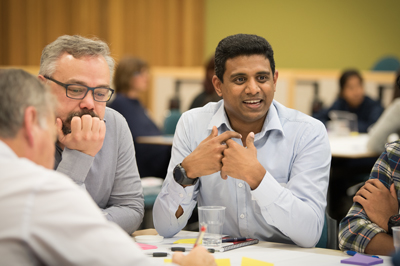 Originally from Sri Lanka
Salinda is the IT security manager for Tait Communications. Salinda first arrived in Auckland, following his wife, who had started a PhD at the University of Auckland. "Saumya had two offers, either New Zealand or the United Kingdom for her PhD, and we chose New Zealand," says Salinda. A few months later he was offered his job at Tait.
Tait is a globally-recognised brand headquartered in Christchurch and with operations worldwide. More than 40 different nationalities work for Tait, which has a formal diversity and inclusion policy.
Perhaps partly because of this, Salinda says he and his family have had a relatively smooth experience of settling in Christchurch.
At Tait, he enjoys social events, such as end-of month drinks, pot-luck lunches and movie nights, while outside of work he plays badminton for a social club, swims at the local council-run recreation centre, and enjoys walking in beautiful Hagley Park. He and his family attend cultural and meditation events at Samadhi Buddhist Vihara.
He is looking forward to exploring more of the breathtaking landscapes of the South Island.
Nathalie Ferreira, procurement manager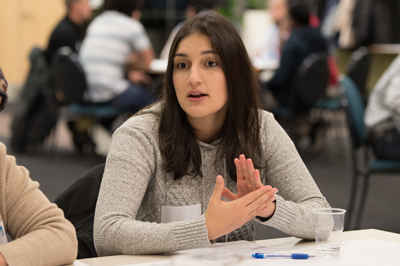 Originally from Brazil
The global competition for talent is fierce. When Nathalie Ferreira's husband, Marcel, a software engineer was looking for new employment, there were a number of positions open to him in Australia and New Zealand.
"He came to me and said, Which one do you prefer, spiders or earthquakes?' and I said, 'Earthquakes, for sure'," remembers Nathalie.
New Zealand it would be.
At the time, the Brazilian couple was living in Malta. The problem was that Nathalie, while she used her time in Malta to learn English, did not have the right to work.
In New Zealand, there was another choice to be made: Auckland or Christchurch?
They chose Christchurch. Auckland, while large by Australasian standards was, they decided, not big enough to offer the attractions of São Paulo, the ten-million-plus-size city they had left behind in Brazil. Christchurch, on the other hand, had the convenience of a small city.
Marcel took up a position with Farmlands Co-operative Society, which recognised its good fortune and reached out to Nathalie.
"Skilled people are hard to find here, so when an employer takes on a skilled migrant, it is important to them that they stay," says Nathalie.
"Farmlands knew that Marcel moved to Christchurch because of me, and they knew that if I was happy he would be happy and stay, so they found me an opportunity."
Nathalie, who has a business degree, began work for Farmlands as an administrator and eventually moved into procurement.
Subsequently, she worked for a number of employers, including jetpack pioneer Martin Aircraft, before being headhunted back to Farmlands.
There was also, in the middle of all of this, a brief interlude in Holland, which Marcel and Nathalie had decided would be a good place to make a new life.
"But after 60 days in Holland we were like nah, let's go back to New Zealand," says Nathalie.
Like many migrants, Nathalie found getting that first job and being able to claim New Zealand work experience made all the difference.
"If it hadn't been for my husband's employer helping me get that first job, it would have been much more difficult. People need to get to know you and to find out you are a good person."
The couple has bought a house in the new town of Pegasus just outside of Christchurch, which has its own lake and golf course.
They are thinking about starting a family.
Over the Christmas holiday break, she visited Brazil, but it no longer felt like her true home.
"When I come back to New Zealand from travelling in the US or Canada and the immigration guy says 'welcome home', I feel really nice, because this is my home now."
Hai Trieu, river and drainage engineer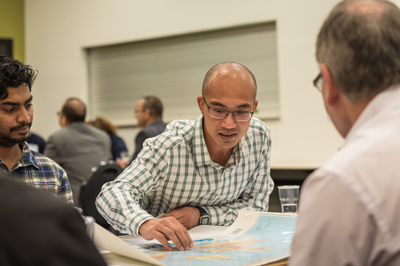 Originally from Vietnam
Of all of the migrants who attended the Christchurch consultation, Hai Trieu traveled the furthest to be there: from Blenheim at the top of the South Island, where he is a river and drainage engineer with the Marlborough District Council.
Hai's professional background includes a PhD in Geomorphology/River Studies from the University of Southampton, time as a consultant civil engineer, and lecturing in hydrology and hydraulics.
He and his wife have three children and chose New Zealand for the quality of its education system.
Last year his son was the best student of year 7 in mathematics at his school.
Hai's wife also works for the Marlborough District Council.
Hai is a volunteer member of Marlborough Emergency Response Team and his wife serves on the committee for the Marlborough Multicultural Centre.
"We love living and working in Marlborough," says Hai.
Birendra and Sarita K.C., civil engineer and medical doctor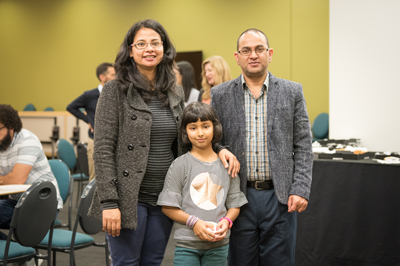 Originally from Nepal
Originally from Nepal, Birendra K.C. and his wife Dr Sarita K.C. describe New Zealand as an excellent country and wonderfully safe, but settling has had its ups and downs.
Birendra, who among other qualifications has a PhD in Irrigation and Environmental Engineering from Lincoln University, has rewarding work as a civil engineer. His wife, a medical doctor with a postgraduate paediatrics qualification, is in the process of gaining New Zealand registration to work in her professional field.
"She has passed two exams," says daughter Ashaswi proudly.
Sarita has one last hurdle to overcome. She is currently studying for the official clinical examination, which is held three times a year.