Sharing International Best Practice on Settlement and Integration
Recently Settlement ACTIONZ talked to Judi Altinkaya, National Manager for Migrant Settlement at the Ministry of Business, Innovation and Employment. She has recently been appointed as Chair of the Integration Working Group for the Geneva-based Intergovernmental Consultations on Migration, Asylum and Refugees.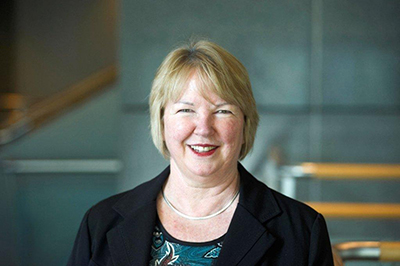 Prior to her public service career, Judi was the founding Chief Executive of English Language Partners. Her understanding of migrant settlement is also founded in personal experience: for a number of years she lived in Athens, where she worked for the British Council.
What can you tell me about your experience of making a life in Greece?
Greece is a great country for a holiday, but a much harder place to settle in daily life. In any country where the language and its script are different, and you are not familiar with social structures and customs, settling can be challenging.  In addition, my hair and complexion make me visibly different from local Greek people. I was a kókkina – a red skin.
I was lucky to be befriended by a retired electrician called Niko and his German wife, Elsa. Having already taught Elsa, Niko knew how to teach me to speak really good everyday Greek –we talked about areas of common interest such as Greek food and history, and I picked up the language as we went, with Niko correcting my errors. It convinced me that ordinary people can teach a language, if they have the desire to help newcomers,  and I strongly believe that the kindness of strangers is fundamental to good settlement.
What happened when you came back to New Zealand?
When I came back to New Zealand, with UK university post-grad teaching qualifications, I found it very hard to get work. I was told I was over-qualified for teaching roles here, or that New Zealand qualifications were preferred. I was lucky to get a job as the coordinator of the Wellington ESOL (English for Speakers of Other Languages) Home Tutor Scheme, which was one of a number of similar independently-run programmes around the country. 
At that time the ESOL schemes realised we needed to be more cohesive in our service delivery and in securing adequate funding. So a national association was incorporated in 1992 and I became its first CEO with $28,000 in funding from the JR McKenzie Foundation and the Lotteries Grant Board.
By the time I left to join the Ministry of Education in 2002 as the first Chief Adviser for adult and community education, the Home Tutor national body, now known as English Language Partners, received $3.5 million annually.
And from working in adult and community education you came across to Immigration NZ?
Yes. Having set up a nationwide network of 37 Adult and Community Education Networks, I was head-hunted to create a national network of migrant support services.
What can you tell me about the Intergovernmental Consultations on Migration, Asylum and Refugees Integration Working Group?
The IGC is a secure Geneva-based secretariat for 16 member nations that meet regularly to conduct informal discussions about every aspect of immigration. The importance of this forum is that discussions are truly 'informal'.
Most international meetings in Geneva are extraordinarily formal, and that formality constrains what people may say. Immigration is an extraordinarily complex activity, and at the IGC people are able to openly and safely share challenges, good practice, and approaches.
What countries are we talking about?
Members are from a span of countries with differing experiences of migration. You have countries like Greece and Germany that have recently received large numbers of migrants and refugees, and a number of Nordic countries that have longstanding refugee resettlement programmes. Then there are traditional migrant destination countries like Australia, the UK and USA, Canada and New Zealand.
The most recent member – on an observer basis – is Poland, which has become a migrant destination for migrants from east and south and is also experiencing the return of many Polish emigrees.
What do you see is your role as IGC Integration Working Group Chair?
The key challenge is to steer conversations in directions that are useful for all parties attending. The first meeting that I chaired was last November, with the theme 'Communicating with migrants and Communicating about migrants'.
My personal goal is to get people talking without them being distracted by endless Powerpoint presentations and to introduce workshopping topics. I have ensured that we have subject matter experts to set the context for discussions. And I have been using a few adult education techniques to get people into smaller groups and get them talking and I think that's been appreciated.
Are there particular presentations you remember?
We had some excellent speakers. One was from a London-based social and cultural research consultancy called Counterpoint, which works with governments and private organisations to identify trends that are shaping public opinion and behaviour.
The Counterpoint presentation looked at how the words and the framing we use in our communications about migrants influence the way we think about migration. For example, people often talk about migration in terms of water. We see words like flow, influx, tide or even tsunami, when people are being alarmist.
This sort of imagery, with its associations with the uncontrollable forces of nature, can incite negativity. We need to think about how we convey information with accuracy and neutrality.
I was also impressed by Barcelona's Anti-Rumour Strategy, an initiative that was launched in 2010 to combat rumours, prejudices and stereotypes. The Anti-Rumour Strategy provides anti-rumour tools and resources and promotes dialogue and intercultural relations. I think the nearest equivalent we have here is the Human Rights Commission's 'Give nothing to racism' campaign, but the Barcelona experience takes the discussion to local community gatherings.
Finally, it was fascinating to see how much good work is being done through using technology to improve the lives of migrants and refugees. One of the presentations was by Techfugees, a voluntary non-profit organisation that describes its mission as empowering the displaced with technology. Techfugees organises conferences, workshops, hackathons and meetups.
For our meeting the IGC compiled a stocktake of apps and technological approaches to fostering integration. This is a surprisingly substantial document.
What is your next meeting about?
The theme of the next meeting at the end of May is 'Promoting inclusion and a sense of belonging'.
Among other things, this will focus on the various welcoming models that are in place around the world, including Welcoming America, Australia's Welcoming Cities, and New Zealand's recently-launched Welcoming Communities initiative.
We will be looking at the advantages of systems approaches, what factors the models share in common, and the critical success factors.
How do people find out about what you have learned?
I can't really share everything that's discussed at the IGC meetings – the reason they are so valuable is that the members know that what they say is in confidence.
However, I will certainly be sharing information from expert presenters and general information about different approaches to settlement and integration. Watch this space.
Finally – and this a very New Zealand question – how do the other IGC members see New Zealand?
I think they are quite impressed by our settlement work. We are a small country, and we are viewed as innovative in our approach. We have a host of excellent community-based programmes, many of which are unique to New Zealand, and we have a Strategy that is outcomes focused. While the number of migrants in New Zealand is proportionally higher than most member countries, our settlement approach is highly collaborative and cohesive – at local, regional and national levels…we have a settlement system that many nations envy.