Recent publications
Five new publications are available for download.
Migrant youth publications released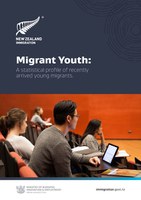 Two new publications are available for download from the MBIE website. The two publications are an outcome of the Migrant Youth Information Project.
The project recognises that migrant youth (aged 12 – 24 years) are a sub-set of recent migrants in New Zealand who may face particular settlement challenges related to their age and developmental stage. In addition to the challenges that may be experienced by all New Zealand youth in their transition to adulthood, migrant youth may face additional challenges related to settling in a new country and adapting to a new culture.
The two publications are:
an annotated bibliography of research reports and other publications focused on the challenges facing migrant youth settling in New Zealand and in other migrant-receiving countries.
a statistical profile of migrant youth based on Immigration New Zealand and Statistics New Zealand data.
Publications are available on the MBIE website

International publications
The OECD and the UNDP have recently released publications that may be of interest to Settlement ACTIONZ readers.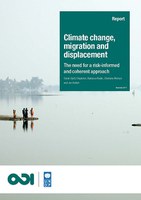 Climate change, migration and displacement: the need for a risk-informed and coherent approach.
Research reports and studies November 2017, Sarah Opitz Stapleton, Rebecca Nadin, Charlene Watson and Jan Kellett.
This report presents an overview of the current evidence base on the complex relationships between climate change and human mobility. It aims to support the development of an informed global discourse across the humanitarian, peace and sustainable development agendas and as a counter to some of the sensationalist claims often propagated by the media.
The report is available at www.odi.org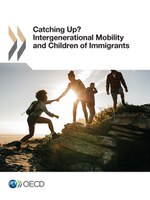 Catching Up? Intergenerational Mobility and Children of Immigrants, OECD December 2017
Previous OECD and EU work has shown that even native-born children with immigrant parents face persistent disadvantage in the education system, the school-to-work transition, and the labour market. To which degree are these linked with their immigration background, i.e. with the issues faced by their parents? This publication includes cross-country comparative work and provides new insights on the complex issue of the intergenerational transmission of disadvantage for native-born children of immigrants
The report is available at www.oecd-ilibrary.org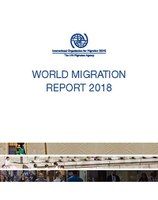 World Migration Report 2018, International Organisation for Migration
Since 2000, IOM has been producing world migration reports to contribute to increased understanding of migration throughout the world. This report is the ninth in the World Migration Report series.