Global passport
More than 350 individual Global Passports were issued to primary school students in Palmerston North in May 2017 in an initiative launched by Global Parent Support, a group of six migrant women.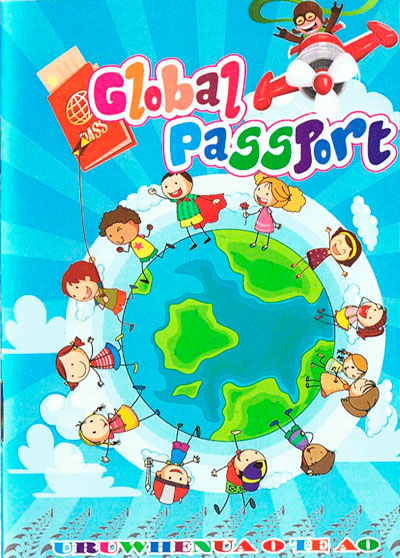 To complete their Passports, the students needed to take part in two cultural activities, make two new friends and complete a world quiz.
In July a Global Festival for the students and their parents was held at the Palmerston North City Library. A range of activities was on offer, from locating famous sites – maybe the pyramids or the Leaning Tower of Pisa – on a world map, to drawing self-portraits, to learning the Māori stick games known as tī rākau
At the end of August, students who had completed four or more tasks won prizes.
The Global Passport initiative was supported by a grant from the Olive Tree Charitable Trust.
The Global Festival was funded by the Palmerston North City Council and made possible with the help of more than 20 volunteers.
Five primary schools and the Palmerston North City library assisted the Global Passport initiative by helping out with advertising, recruitment and hosting reporting stations.