First voice
How do you build confident and motivated students and an inclusive school environment? The answer is to acknowledge and celebrate the cultures, languages and life stories students bring with them, says Barb Drake, who for the seventeenth year running, has organised Palmerston North Intermediate Normal School's First Voice initiative.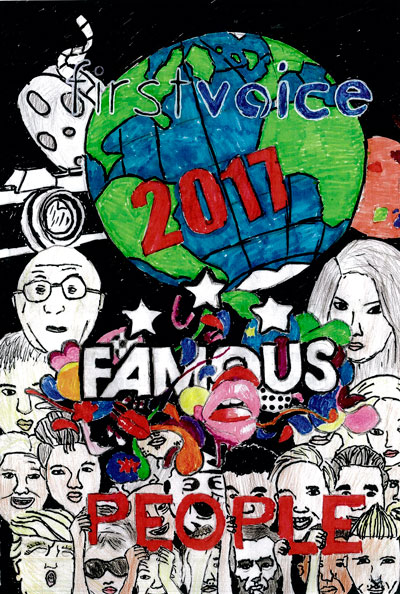 In a packed school hall in Palmerston North under the glare of the stage lights, Saim Ahmed age 12, expertly bowls a tennis ball towards the batsman.
New Zealand and Pakistan remember the 1992 Cricket World Cup for very different reasons. New Zealand, the favourite, remembers being eliminated in a semi final. Pakistan, which lost four of its first five matches, remembers winning the Cup.
Saim, playing the part of Pakistan's captain Imran Khan, is reenacting the moment of Pakistan's victory in the final against England.
Imran Khan is the famous person Saim Ahmed and his fellow Pakistani-background students have chosen to talk about at this year's Multicultural Assembly.
Imran Khan, they tell the audience of students, teachers and parents, is much more than a cricketer or the politician he became.
He is someone who cares about people, an inspiration to all.
For 17 years, the annual Multicultural Assembly has been a highlight of the school's calendar.
It marks the publication of the First Voice booklet, which features stories written by the students in the languages they speak at home with their families.
Each year the stories have a different theme. This year's theme is 'Famous People'.
The 57 stories in 22 languages cover people most New Zealanders would know – Gandhi, Alexander the Great, Jackie Chan – and many they would not.
However, they have had help. Each child works alongside a migrant mentor who shares their language, recruited by the Manawatu Multicultural Centre.
Together, the student and the mentor write a first draft, which the student then carefully copies and illustrates for publication.
It is a time of intense heads-down concentration as they make sure everything is perfect, says Barb Drake, who heads the programme.
"You can hear a pin drop."
Barb began teaching English for speakers of other languages (ESOL) when she was approached by a friend who was teaching at her daughter's school.
"My friend said 'I have five children that don't speak English, can you come and help me?'"
For three years she taught ESOL part time, "and I just loved it", before moving to another part-time job with Palmerston North Intermediate Normal School and taking part in the first-ever First Voice in 2000.
Palmerston North Intermediate Normal School – or PNINS as the teachers and children call it – is highly multicultural and multilingual. The school loves to celebrate its cultural diversity.
Collectively the school's current roll of approximately 700 students speaks around 36 different languages, and Barbara estimates that there are around 138 children who don't speak English at home.
A few metres away from the school's reception area is a language board with the names and photographs of students under the headings of their first languages.
From the moment of their arrival, PNINS wants new students to feel safe, supported and valued, says Barb.
The language board is part of this, a place where new students can identify other people who share their language and cultural background.
They can say 'Ah, look, there's someone else who speaks my language.' This can be very reassuring.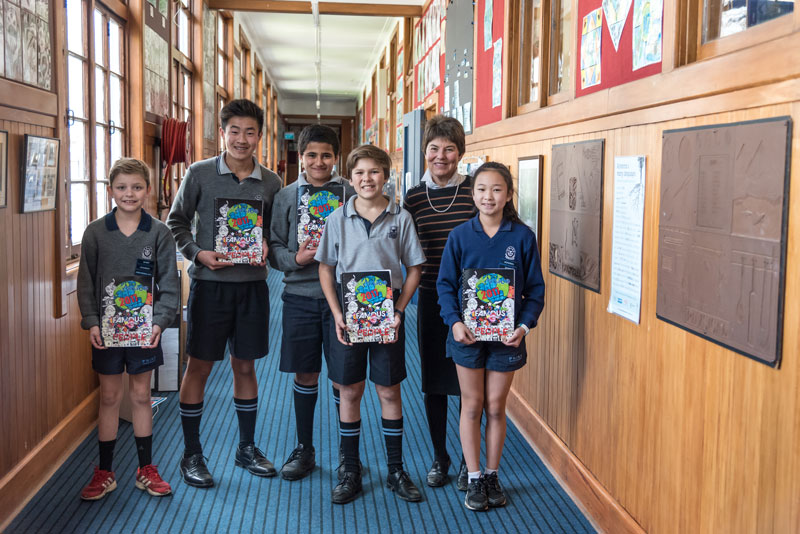 Barb runs First Voice because she is passionate about what she does and sees the benefits for both students and mentors.
Barb has seen how well the students do in later life, achieving academic and professional success.
She has seen how it connects the school with the children's families and the wider migrant community.
"Every grandparent's and parent's dream is for their child to be able to speak and write in their language," says Barb.